Twin's and Couple's Day at LCHS
LCHS spirit week was every student's chance to express their own style while supporting our mighty Panthers.  Thanks to particular minds from our student body, every day had a designated theme, and each one was unique and creative.
As for Tuesday, its theme was Twin's and Couple's Day.  Students were to "twin", wear matching clothing, or they were to come as couples.
Most student were more than willing to participle, in addition to the students that went the extra mile that Tuesday.
A substantial amount of the Panther Nation took part in Twin's and Couple's Day.  There were students who wore cute matching outfits, whereas others came as their favorite TV show characters.
Numerous people took time and put forth an admirable amount of effort to come as a twin or as couples, and it was safe to say that Tuesday was one of the most enjoyed days of spirit week.  
Fellow students, Lindsay Gray (12) and Alyssa Hendrickson (12) went to shops together and chose to model an adorable outfit consisting of a maroon top, maroon heels, and a checkered shirt.  "It was easy" said Alyssa, "we got them from Plato's Closet".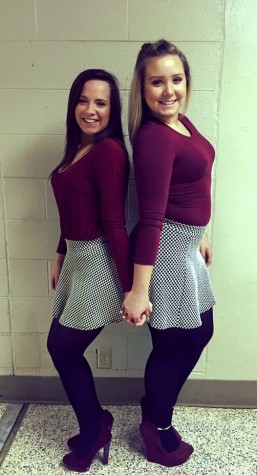 Sophomores, Dana Vasquez (10) and Alyssa Rolon (10) went to their favorite cartoon characters for inspiration on Tuesday.  Both girls, chose to be Spongebob and Patrick by their old clothes and fashioning them into Bikini Bottom themed outfits.
Supposedly the two friends have a long running inside joke, "I'm Patrick and she's spongebob, so we decided to be them" said Dana. Then when asked what she liked most about Twin's and Couple's Day at LC, she said "we got to be creative and funny".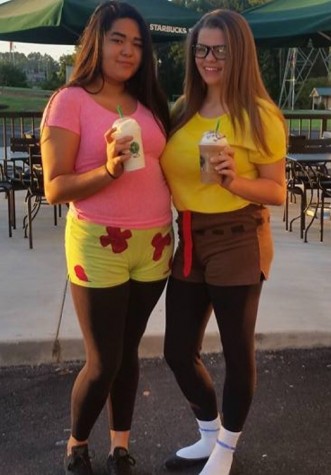 Lastly, but undoubtedly one of the most impressive costumed couples, Taylor Henry (12) and Danielle Bowman (12) arrived to school as their favorite Grey's Anatomy personas, Meredith Grey and Addison Shepherd.  
"It was just a fun idea and it was also convenient for us" said Taylor.  Being that both are involved in classes focused on the medical field, they both had the necessary shrubs, stethoscopes, and other gear to play the part.  
"We both watch the show and understand the obsession." said Taylor, moreover as to why they chose two well-known characters from Grey's Anatomy as their couple.