Inauguration Style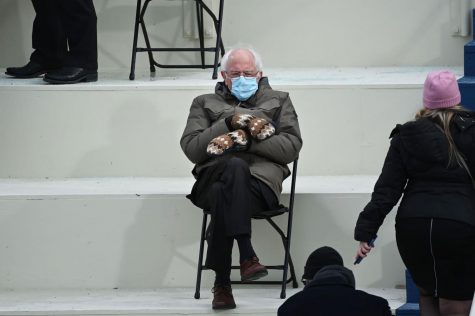 This year during the inauguration, there were many different styles that caught the eyes of the American people. Michele Obama wore a beautifully bold plum bodysuit, Kamala Harris flaunted a jewel blue tone suit dress, Jill Biden wore a light teal one complimenting Kamala's.
"And on Wednesday, it was also worn by Mrs. Clinton…as well as Michelle Obama, whose wide plum trousers belted with a gold buckle, coordinated turtleneck and sweeping greatcoat, all also by Sergio Hudson, called to mind a sort of soignée superhero"
With this statement the designers seem to have superheroes in mind when creating these outfits, this is a very interesting take, as well as a creative one for the inauguration. Purple seemed to be the leading color in the whole event.
"So it went. There were numerous striking style moments: the red, white, and blue celebrity troika of Lady Gaga in a giant Schiaparelli ball gown, Jennifer Lopez in snowy Chanel and Garth Brooks in jeans; the sunshine yellow Prada coat of Amanda Gorman, the youth poet laureate; Senator Bernie Sanders' viral mittens. But most striking of all was the ubiquity of purple, which turned out to be practically the signature color of the inauguration."
Fashion was not the most important thing for the inauguration but it definitely sparked conversation, being very interesting, and sent a message that was powerful and elegant.
"With the usual circus of Inauguration Day stripped back to its barest essentials, it was fashion that ended up under the microscope, sparking some of the most animated conversations on social media."
Jill Biden's dress actually had more meaning than just a fashion statement as well, her dress included flowers from every US state. This was a very patriotic touch to the first ladies apparel.
"Jill Biden's dress was hand-embroidered with flowers from every US state and territory."
Concluding this article the inauguration was full of styles that turned heads and brought a feeling of hope for the American people. Their designs were magnificent and meaningful, which is necessary for a fresh start in America.