Frozen 2: What Should We Expect?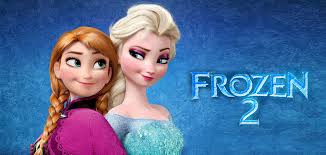 Frozen 2 is currently scheduled to be released on November 22nd, 2019. The movie is still in the storyboard stage, which means that they are still early in production. There is not a trailer nor a short teaser for the movie.
Not only will the original cast return, there are two new additions: Sterling K. Brown and Evan Rachel Wood. Kristen Bell, who voiced Anna in the first film, said, "The story is great… it took them a while because they wanted to figure out what story they needed to tell and what would be important and engaging and I think they found it."
In the first Frozen we watched Elsa ascend to the throne of Arendelle and come to terms with her magical abilities. She will most likely take a lead role in the new Frozen movie. Elsa is one of the few Disney heroines who does not have any romance during her first movie, so maybe that will happen here. The original Frozen went against Disney's own established traditions, so they say that fans would love to see Elsa have an interest in females.
Now, in the first Frozen, Anna and Kristoff had begun a relationship together. In the upcoming film maybe we will see these two become more serious with each other. With the time that has passed between Frozen and Frozen 2, they may want to play with the idea that they are taking it slow but without making their relationship important to the story. If Kristoff and Anna's relationship is important to the sequel's story then Kristoff could have a key role in Frozen 2. Otherwise, we would expect the movie to focus more on Anna and Elsa with Kristoff being more of a side character. Sven will also in there to add in his own brand of humor to the film. Also, there may be some chance that we will see the Duke of Weselton again, if only in a brief cameo.
From what we know there will be new characters in this new movie. We don't really know anything about them other than that they exist. Will they be villains or allies, or will one be a villain and the other an ally?
Former student, Jason Ford, said, "I'm so confused with what this movie is going to be about."
We do not know much of what is to come in the new movie, but there are lots of things that can lead us to believe what might be in Frozen 2.