Changing Gun Regulations For Florida and Leading Gun Retailers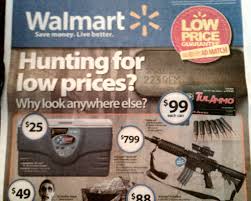 Due to recent tragedies such as the Parkland shooting, gun laws have been in the spotlight, and there has been debate on how to proceed with current laws and how to improve our country and make it safer. Last week, Florida lawmakers rejected an amendment that would have banned semi-automatic assault weapons such as the AR-15 used in the school shooting in Parkland. This decision was made after a two hour debate and a 6-7 vote. They raised the legal age to purchase a firearm to 21 in Florida, but they also approved legislation that will give teachers the right to carry firearms. This decision has come under fire by parents and gun-control supporters, who are concerned about the impact on and safety of students. These meetings on gun control are driven by more and more people showing their support for stricter gun laws, as hundreds gathered in Tallahassee last week calling for lawmakers and representatives to make changes.
Similarly, some businesses have taken steps to change their gun sales. Walmart, the biggest gun seller in America, decided to no longer sell guns to anyone under the age of 21. Dick's Sporting Goods, also a leading gun retailer, followed suit with an increased age restriction and is only selling guns to people 21 and over. Dick's is also ending sales of all assault style rifles and is no longer selling high capacity magazines.
Katelyn Stafford (12) weighs in with her thoughts on the changes that are happening.
"I believe shootings can be less likely to happen because raising the age limit can deter some people from buying weapons. Ending sales of assault rifles will also help. [This affects the safety of society because] it makes it harder to purchase weapons and it can prevent some people from attacking the public. This can increase public safety because people who aren't trained as well will have trouble purchasing a gun. [We can further our safety and reduce shootings by] increasing background checks, stop selling guns at gun shows and raising the prices of ammo".
These new changes are brought about by the divided debate of changing gun laws in the face of recent shootings. It has been proceeding due to an increasing call to lawmakers and gun retailers to take action and make our country safer by reducing deaths due to gun violence.
Links to sources
https://nypost.com/2018/02/26/florida-lawmakers-reject-assault-weapons-ban-approve-bill-allowing-teachers-to-carry-guns/