Elizabeth II: Legacy of the Queen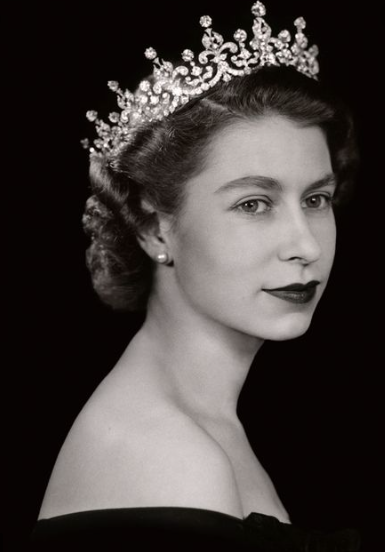 On September 8th, 2022, Queen Elizabeth II died at age 96 after spending 70 years on the throne. She was the longest-serving monarch in British history and devoted her entire life to serving her country and people. Hers was a life marked by service, duty, and unwavering dedication.
Elizabeth was born on April 21st, 1926 to Prince Albert, Duke of York, and Elizabeth, Duchess of York. Albert was the younger son of King George V and was second in line for the throne behind his older brother, David. Because of this, Elizabeth was not expected to ever take the throne, and thus for much of her childhood she enjoyed the luxuries of royalty without the pressure of one day having to lead the nation. However, the course of history was changed in 1936 when her uncle, the recently ascended King Edward VIII, abdicated the throne in order to marry American socialite and divorcee Wallis Simpson. This resulted in Elizabeth's father becoming King and making her the heir presumptive.
Elizabeth would now be groomed for one day taking the throne and would receive private tutoring in constitutional history. During WWII, as Britain and the rest of the world struggled in a battle for democracy, Elizabeth lent her services as a mechanic and driver with the Auxiliary Territorial Service. When Germany surrendered, Elizabeth took to the streets incognito and celebrated victory with the people.
In 1947, Elizabeth would marry Prince Phillip of Greece and Denmark, who had served in the British Navy during the war. The two would be together for nearly 74 years. Phillip died on April 9th, 2021, at the age of 99.
In 1952, Elizabeth was sent on a tour of Australia and New Zealand, stopping first in Kenya. King George VI's health was in serious decline, and so she was sent in his stead. While in Kenya, the news broke to Elizabeth that King George VI had died, and thus Elizabeth took the throne at age 25, far from home and shocked at her sudden accession.
When Elizabeth took the throne, the world was rapidly changing. The British Empire was quickly evolving into the Commonwealth of Nations, and social change was in the air. Decolonization accelerated, and more nations became independent under the umbrella of the British Commonwealth (former colonies that retained the British Monarch).
Throughout her long reign, Elizabeth served as a symbol of British culture and tradition, and her duties were primarily ceremonial. As Queen, Elizabeth was responsible for opening Parliament, making legislation official with royal assent (a formal stamp of approval), appointing a prime minister (asking the leader of the victorious party in parliament following an election to form a government), and meeting with and providing advice to the Prime Minister. In addition, she also served as the official head of the Church of England, Britain's state church.
Along with her official government duties, Elizabeth also provided moral support to the nation, attending parades, giving speeches (such as her annual Christmas speech), visiting schools, hospitals, military bases, and even coal mines. She also represented the interests of the nation abroad and played an important role in foreign relations. During her reign, Elizabeth visited 117 counties and was one of the most traveled heads of state ever.
Elizabeth would serve as an advisor to 15 different prime ministers during her reign and manage to maintain an air of dignity and neutrality no matter how polarized or divisive political situations became. Perhaps because of this, Elizabeth was admired and respected by people around the world, regardless of political affiliation or background.
Upon her death, Elizabeth's oldest son, Charles, Prince of Wales, ascended to the throne and became King Charles III (there were two previous kings named Charles, both of which ruled in the 17th century). Charles' oldest son, William, became heir apparent and Prince of Wales upon his father's ascension, and William's oldest son George is currently second in line. Thus, it appears the UK will have Kings for the foreseeable future.
The death of the Queen caused considerable shock throughout the world, but some, such as Megan Osborne (12), were not surprised.
"It didn't really surprise me because before it came out that she died there was news that she had been having some complications, so when my sister texted me that she died I was not shocked at all," Osborne said.
The death had been long anticipated, as the Queen was nearing the end of her natural life-span. However, the exact timing was uncertain and thus shook the world.
The Queen's funeral service will take place on September 18th, 2022, and will be held at Westminster Abbey in London. Following the service, she will be laid to rest at a chapel in Windsor Castle, next to her husband, Prince Phillip.
Indeed, the passing of Queen Elizabeth after an unprecedented 70-year reign truly marks the end of an era for the monarchy, Britain, and the world. No doubt Elizabeth's lifelong service, dedication, and commitment to her nation and people will serve as an inspiration for many generations to come.