The Addams Family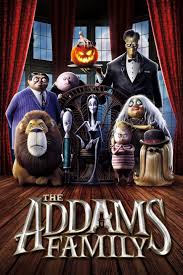 They're creepy and they're kooky. They're the Addams Family. *snap, snap*
The Addams Family movie opened in theaters two weeks ago and since then has received many reviews from movie goers. Some fled to the theater and afterwards felt as if it was the best animated movie of the year (so far). One of those movie goers who was sophomore Katie Hutchison.
"I liked the movie because the animation was really good. I went with my family," Katie Hutchison (10) said.
Although it received many positive reviews, it was also met with many negative. One critic from the New York Times even mentioned that it "lacks the physical comedy present in the 1991 and 1993 Barry Sonnenfeld's live-action films."
Regardless of what the critics say, I was genuinely surprised by the movie. I am not the biggest fan of the previous movies, and did not think that an animated version would change those feelings. I fully expected to be bored and unamused, but was quite the opposite. It combines the intrigue and suspense with comedy for a great family movie. The star studded voice cast made me even more impressed. I would recommend seeing this movie with your family or friends. This movie is best fit for people who enjoy heartfelt comedies and animation.