This is the Way: Mandalorian Season 3 Review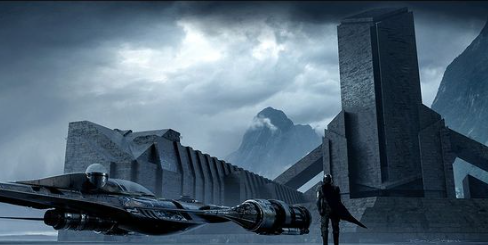 The third season of Disney+'s hit series, The Mandalorian, started streaming on March 1, 2023. While the prior seasons have been raved about in reviews, the new season is receiving more criticism.
The Mandalorian completed his initial mission of reuniting Grogu with the Jedi, so his new purpose is to be redeemed. This became clear in Disney's series, The Book of Boba Fett, in early 2022.
While the story is promising, some scenes in the premiere are stretched far too long. Fights with giant alligators and talks between the Mandalorian and the Armourer are what make up most of the episode, and it doesn't set up too many plot points for the rest of the season. Overall, the episode was slightly redundant and predictable.
However, the relationship between the Mandalorian and Grogu is better than ever, and the duo does have a lot of screen time, so for those who are watching strictly for Grogu content, the episode does provide exactly what you are looking for. The spotlight is primarily on Din Djarin and the Child, whereas season two featured other characters from various Star Wars media.
Season three still has time to improve and create new and interesting storylines; however, the first episode shows that The Mandalorian is much less exciting than it was before. Prior seasons were thrilling, but the premiere for this season was slow and set up an uninteresting story.