Upcoming Movies to Add to your Summer Watchlist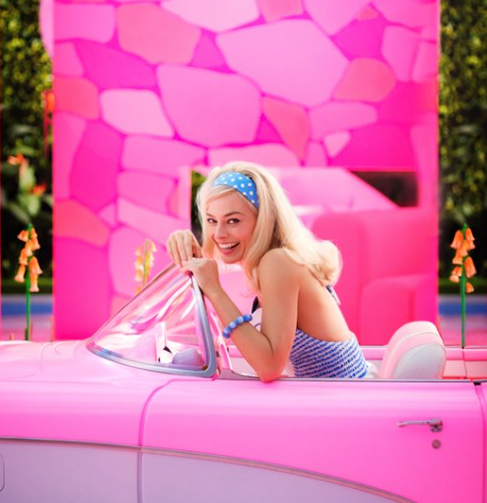 The movie theater is always an option for people of all ages to spend some time over summer vacation. If you're looking for a new and exciting movie, here are six of them you can see this summer.
Guardians of the Galaxy Vol. 3 (May 5)
The Guardians of the Galaxy series has been beloved by Marvel fans since 2014, and like all good things in the MCU, it must come to an end. According to director James Gunn, this is the last time viewers will see this team together. Even though it'll be challenging to say goodbye to the group, fans can expect the same upbeat sense of humor, and action scenes powered by oldies everyone knows.
Barbie (July 21)
Mattel's Barbie film has been in development for almost a decade, and it seems like nearly 10 years worth of work has paid off to make the pink and sparkly "Barbieland" come to life. The movie features many recognizable celebrities such as Margot Robbie and Ryan Gosling playing the iconic roles of Barbie and Ken. Some other characters include Dua Lipa as a mermaid Barbie, Emma Mackey as a Barbie with a Nobel Prize, and Kate Mckinnon as a Barbie who's "always in the splits." While significant plot details are unknown, it is known that Barbie is expelled from Barbieland for not being perfect enough.
Spider-Man: Across the Spider-Verse (June 2)
This movie is the highly anticipated sequel to Spider-Man: Into the Spider-Verse, which was highly awarded including an academy award for best-animated feature. While very little is known about the film, the poster features Miles Morales and Spider-Gwen front and center with many variants of Spider-Man in the background.
Asteroid City (June 16)
Wes Anderson's wide filmography is adding a comedy featuring Margot Robbie, Tom Hanks, Scarlett Johansson, and aliens. Asteroid City is set in a fictional 1950s desert town and will follow citizens and other people trapped in Asteroid City during a quarantine caused by the aliens' arrival. Without knowing too much about the film, it's anticipated to be successful based on Anderson's other projects such as The Fantastic Mr. Fox, The Grand Budapest Hotel, The French Dispatch, and Moonrise Kingdom.
Indiana Jones and the Dial of Destiny (June 30)
The fifth installment in the Indiana Jones franchise is the final time Harrison Ford has agreed to play the legendary character. This installment is also the first that will not be directed by Steven Spielberg. While some worry it won't have the same feel now that James Mangold has taken over, Steven Spielberg's reaction to watching himself in the movie showed otherwise. "I thought I was the only one who knew how to make one of these!" Spielberg said.
Oppenheimer (July 21)
Christopher Nolan fans are counting down the days to see his newest film, a World War II set biopic surrounding J. Robert Oppenheimer, A.K.A the 'father of the atomic bomb.' Cillian Murphy will be playing the role, along with other well-known actors such as Robert Downey Jr., Florence Pugh, and Matt Damon. In the trailer, it is noticeable that Nolan took the historical story and created a thriller, which will join other thrillers in his filmography such as Inception and Tenet.
Even if the theater isn't your thing, be sure to keep an eye out for the movies arriving on your favorite streaming services in the coming months.