New Movie "Black Adam"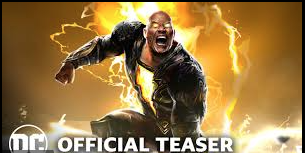 Dwayne Johnson known also as the rock has been in many movies in his lifetime. For years The Rock and his production firm Seven Bucks have been working on a Black Adam film. Back in 2014 he talked about how excited he was to play his favorite comic book character.
5,000 years ago, Black Adam was a slave in Kahndaq. He was recognized as early as Teth-Adam in the comics.Here are some samples of what happens in the movie.He is the type of person who believes in an eye for an eye and will go to great lengths to protect his family.
His character did everything he could to defend Kahndaq. As a result, he was nicknamed Black Adam in the comics from then on. He's not going to be pleased to find that someone else has been handed the Gods' power.In this film, Black Adam will not be alone. It will also introduce us to Hawkman, Doctor Fate, Cyclone, and Atom Smasher, who are all members of the Justice Society of America.