Is Halloween Getting Less Festive?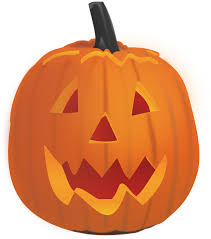 October 31, Halloween, was an odd day. This year, unlike many preceding years, was not as eventful as it should be. This was slightly disheartening, as it is my and various others' favorite holiday.
Streets weren't filled to the sides with groups of trick or treaters, houses around town weren't elaborately decorated, and most of all, it occurred on a Monday. I must say, though it had a touch of mundanity, Halloween this year wasn't horrible. Here at LCHS, there were students and even some teachers dressed in costumes, some teachers gave their students candy, and there were Halloween themed games during lunches. The library was even decorated with spooky decor, adding a nice touch.
Since the recent clown scares, it's not a farfetched thought to assume many kids stayed home or went to church trunk or treat events to avoid such encounters and play it safe. This is a smart idea, even though the whole Halloween neighborhood ambience was taken away.
I hope everyone had a wonderful Halloween and I hope that next year is filled with more spirit than this year!