Prom Hot Spots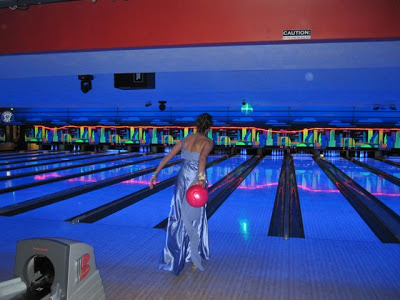 April 29th is coming closer than ever, and that means time to prep for prom plans. The dress, tux, and hair are all important for prom itself. Then prom ends, and now what do we do?
The first option is the classic game of bowling. Of course, this comes with one issue: the wait. Last year, the wait ended up being two hours. The only question you need to ask yourself is whether or not the wait's worth it. However, some amazing memories with your friends could be well worth it.
Another option is laser tag. Now, this option isn't nearly as crowded, but at the same fun level as bowling. You might want to take some spare clothes and shoes. Running around in a huge or a skin-tight dress and heels with the added weight makes for a challenge. Last year, you could just walk in and join a game, as it wasn't as crowded as bowling.
"It was easy and fun; we walked right in and got our spot for laser tag," said Amber Helton (12).
The movies are great, if you want a more quiet place to go to afterwards. After prom, to retract from all the loud noise, it's a good way to wind down and relax after such a hectic night. Plus, you can find your new favorite movie.
"The Escape Room" is another fun way to end the night. The only problem is the placement. The closest location is in Knoxville a little bit away from prom in Loudon. You'll have to use your clever wit to get out of this escape game.
No matter what you end up doing, the main thing is to stay safe and not do anything dangerous.