Caution Under Construction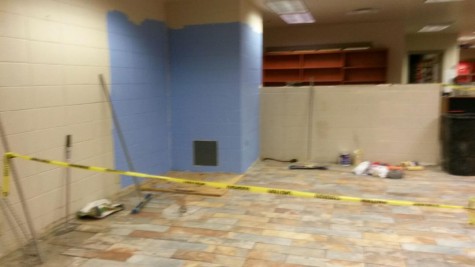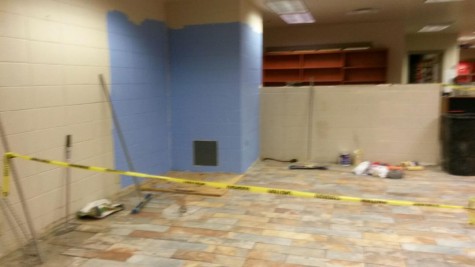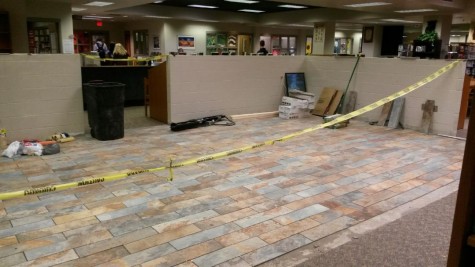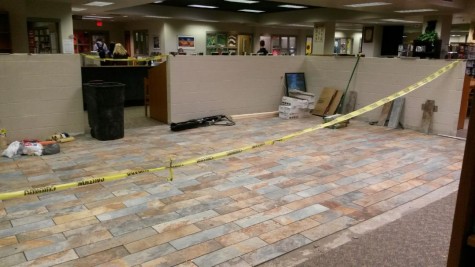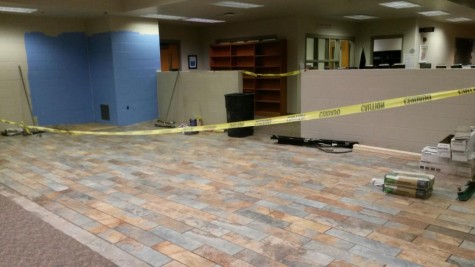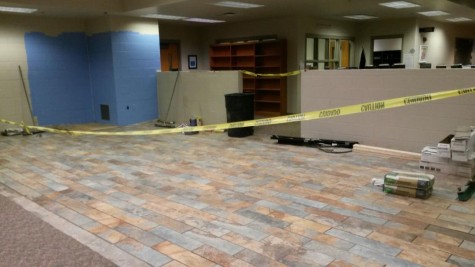 If you have been in the library recently, you will have noticed some changes being made. It will be a bit cramped for the next couple of months, but starting next year there will be a new cafe in the library.
"It is harder to get work done because of the noise,  if there is a class in here and we don't have enough computers for a full class." said Gracelyn Bailey.
The Construction Core has made it their semester project to pull up the carpet in the nonfiction section of the library and replace it with tile. The library is also changing tables and chairs to give it a facelift. Other aesthetic improvements include the front desk having a new chalkboard base to write announcements and book releases on. Starting the fall semester of next year, students will be able to bring food and drinks into this specific section of the library. This will be better for students because of the one to one program next year. Now they will have a place to work and study during lunches as well before and after school.
"The Construction class has been working everyday and I think they will be done be the end of the semester," said Maria Gonzalez who is eager to use the new cafe area next year.