35 North: The Sky's The Limit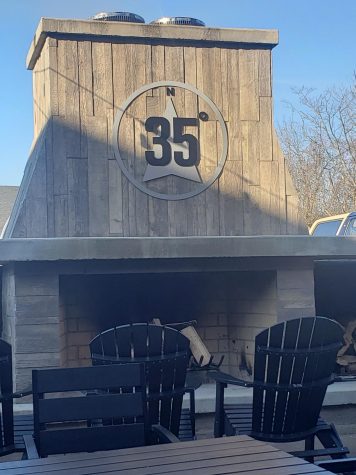 35 Degrees North is a place where a person has a selection of different food trucks each night. It opened on December 29th, 2020 with much excitement from the community. It's located on Kingston Pike in Farragut, sitting diagonally from the Starbucks.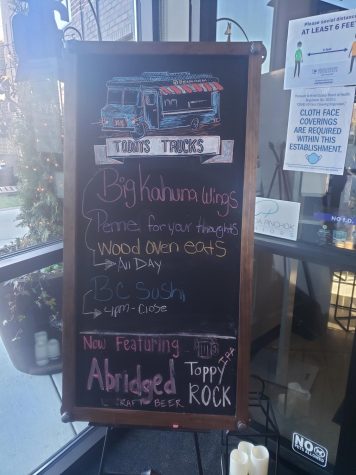 I visited there with my family on January 10th, 2020, following safety regulations. That day, the food trucks there were Big Kahuna Wings, Penne For Your Thoughts, and Wood Oven Eats.
Upon arrival, we decided to sit outside, where there were heaters and a fireplace to help keep us warm. I looked around inside and saw a ton of tvs, couches, and a large bar. There was an entire wall with 4 flat screens right next to each other.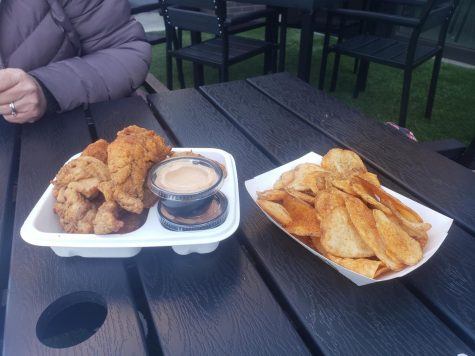 At Big Kahuna Wings and got the chicken tenders and chips. It came with two sauces. The tenders and chips were covered in this seasoning that made them very flavorful. I recommend that if you go with a group while Big Kahuna Wings are there, get more than one order of chips to share.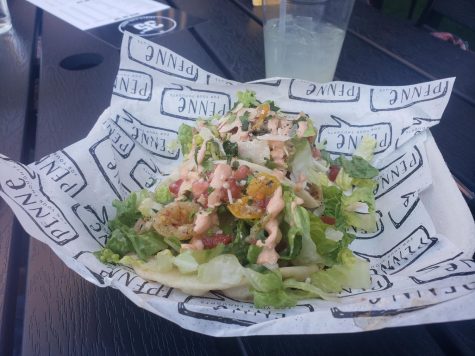 Penne For Your Thoughts was a truck I haven't heard about before. I ordered the Naan of Your Business, which was two naan breads with chicken, beef, and lettuce, among other things. The sauce on top was very good and it was a good serving of food. I didn't have any leftovers, but it was very fulfilling. I have never anything like it, but I definitely will have it again in the future.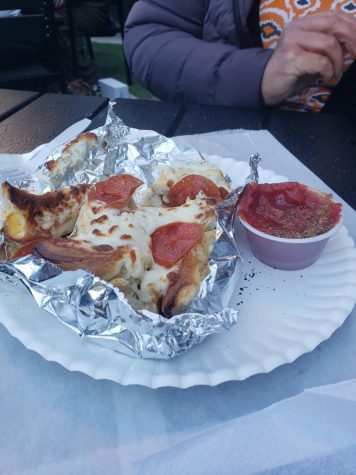 Wood Oven Eats has a wood oven on the go. You can order the pizza of your dreams, but I got their Pizza Pretzel. It was a pretzel with cheese and pepperoni on top of it. It combines the best food items at Costco and creates something even better. I recommend if you aren't in the mood for a pizza, get this.
The service was incredible. The wait staff brought us our food and drinks pretty quickly. I didn't understand how they were able to keep up with everything, considering how large this place is.
I recommend 35 North if you and your friends can never agree on what to eat. You can check out what food trucks are going to be there on their Facebook page. If you like football, I recommend going on Sunday so that you can enjoy great food and be able to watch the game everywhere you turn. They also allow dogs in their outdoor eating area and if your dog has never seen AstroTurf to record their reactions to the outdoor area at 35 North. It is truly a place where you eat what you want whenever you want.