Seniors unite with Senioritis
More stories from Haley Price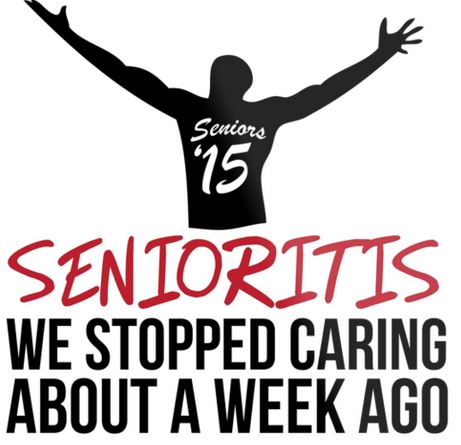 Someone Call a Doctor- I have SENIORITIS!
With the year getting closer and closer to an end seniors all around LCHS are dying to get out of here. After first walking through the doors of Lenoir City High School as freshman in 2011, the next four years of every seniors life has revolved around high school.
Between playing sports, being active in clubs and organizations, and trying to get through every class it's pretty safe to say that the twelfth graders around our school are pretty tired of high school. "The worst part of senior year is that I have procrastinated and now I have four months to get a lot of stuff done." explains Ashley Yarber. The stress of college applications, scholarship deadlines, and graduation supplies haven't made the last year of their high school careers any easier. Wes Good says, "STEM has added to the typical stress of senior year but overall it has been a great experience. I've also tried to stay in the top 10 of my class which has been hard."
Many students in our school have taken advantage of the new Tennessee Promise scholarship program. With the Tn Promise any high school senior can apply and receive two years of community college or technical college for free after meeting a few requirements. Others at LCHS have decided to go into the military or start at a bigger university. Austin Childress explains his plans for after highschool,  "I am going to UT because I have already had a lot of classes at PSCC and I have no more math credits I can take there. I'm getting a degree in math."
The class of 2015 has been through many changes within their four years. From a new principal, to losing Commander Cataldi, LCHS has changed in different ways since the seniors were "fresh meat". "Nothing major has changed for me personally since I was a freshman except for the fact that I had HBO for three months… that was great!" said Julia Dunsmore. No matter what the seniors of LCHS have chosen to do with their life they are all united in the fact that 2015 is their year.
Leave a Comment