Treasure Hunt During a Pandemic!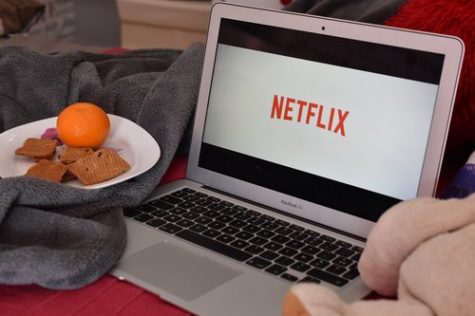 Outer Banks is a Netflix Original show that became known all around the world and was published during the world-wide quarantine.Outer Banks is a show about these teens on a treasure hunt for 400 million dollars worth of gold that crashed at sea.The show shows us the struggles that teens faced when they were on this mysterious hunt for gold.Outer Banks also shows us the romance between the two main characters and how hard it was for them to be together. Many Teens like Ruthie Davis were hooked to this show and couldn't stop watching!
Outer Banks came out in the middle of quarantine (April 15, 2020), Which means people were stuck at home watching this Netflix Original.Many Teens could Relate to this show because it was set in Modern Times.Outer Banks went viral all around the world and many teens found out about the show on the social media app, Tik Tok.
Ruthie Davis said, "I saw it a lot on my fyp on Tik Tok and during quarantine.That's all I did was spend my time on Tik Tok."
One of the Reasons Outer Banks was so successful was because of the cliffhangers.Outer Banks had many scenes towards the end of the episode that would leave people on edge. This caused people to get synced into the show and later on become their favorite parts of the series.
Davis said that her favorite part was, "I really liked when they went to the old woman's house and almost got caught."
Outer Banks is in high-demand for a season 2 from the fans.Outer banks is rumored to come out in 2021 and 2022.The fans are making predictions about what is going to happen online.
Davis Predicts that, "I think JJ is going to die or John B and I feel like Kierra and Pope are going to get together."