Shootings Have Become More Frequent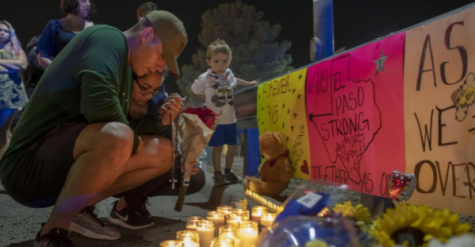 Mass shootings have become more deadly and more frequent. Some have had an especially strong impact in the country. 
After many shootings in the past few weeks in the United States, inside and outside the country, everyone wonders what is behind this horror. It is true that the total number of firearm deaths in the country declined over time. But  mass shootings (those with at least four victims) have become more frequent. 
The two mass shootings in crowded public places are the latest  instances of deadly mass shooting in 2019. One in El Paso,Texas with 22 people killed and at least 24 wounded. The shooter, Patrick Crusius, confessed that his goal was to kill the Mexican people. It was the deadliest shooting of the year. 
"I think is a really horrible thing that one white guy just targeted a bunch of hispanics, but there's nothing you can do about it. Like, you can't change people's minds. I think it's even more dumb that Walmart is blaming it on video games and they stop selling violent video games but they're still selling guns and ammo," said Juan Barahona (11) . 
A shooting in a historic district of Dayton, Ohio, with nine people killed and 27 injured. The gunman wore body armor and carried ammunition magazines. He opened fire at a crowded bar.
 There have been at leasts 17 deadly mass shootings in the US so far. 
"I think shootings are a serious problem and need to be addressed because its starting to get to the point were parents are scared to send their kids to school. They are also scared to go out in public to populated areas whether its shopping for clothes or food.You just feel more insecure when going out," said Paul Cornejo (12).
President Donald Trump  said :there is no place for hate" in the United States and he attributed the violent facts to "mental problems".
"The problems gonna get worse if he doesn't do something about it.  " said anonymous.
According to Gun Violence Archive (GVA) , it defines as ̈mass shooting ̈ when four or more people are killed or injured in a single event, at the same time and place.
"We have to make it stop. This has been going for years… and years in our country" said Trump in a statement in New Jersey. 
The United States has lived the bloodiest 24 hours of the year, many are sad and bothered by what happened, a reserved for violence has left residents shocked, frustrated and afflicted.
Sources:
https://www.cbsnews.com/news/mass-shootings-2019-more-mass-shootings-than-days-so-far-this-year/
https://www.nbcnews.com/news/us-news/police-investigate-active-shooter-incident-dayton-ohio-n1039046