New Coffee Place In West Town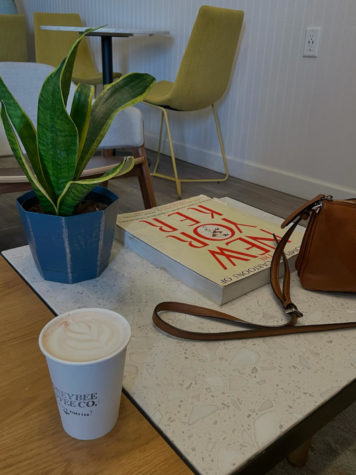 Ever since the Starbucks kiosk in West Town Mall has been closed, many shoppers have been craving the coffee they need to make it through their day at the mall, but don't fret. The recently opened HoneyBee Coffee Company is just what you could ask for. Although they have a pretty small menu, most customers are able to find something just for them.
"I get a caramel iced coffee with either oat milk or macadamia nut milk," said senior, Anna Layer.
Honeybee is overall known for their shop's aesthetic (as shown in the photo) and their dairy alternatives: oat, macadamia, and more. Not only does the cafe have coffee, they also have other drinks-such as tea choices, hot chocolate, etc.- and some baked pastries.
"I get the London Fog from HoneyBee, it is very flavorful, and very nice to have no matter the temperature outside," said senior, Katy Roel.
To add on, I personally believe that aside from aesthetic and choices, Honeybee's customer service is one-of-a-kind as well, each time I have gone I have received nothing but respectful baristas, and pleasant service in general.
Overall, I would highly suggest you stop by and try the new cafe! Take a left after Vera Bradley across from the Apple store and you're there!