Two Influential Black Artists in the 20th Century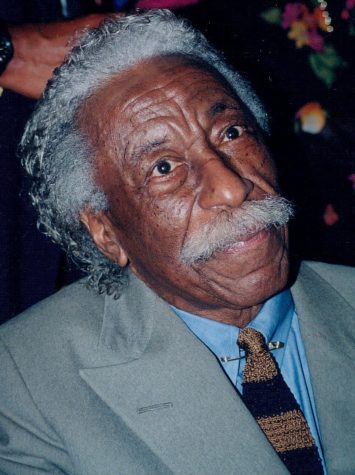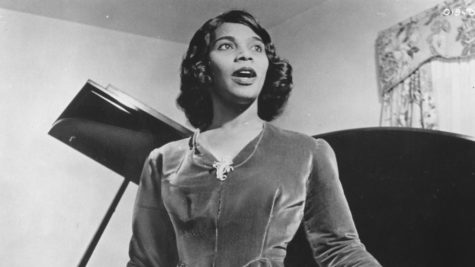 Looking at influential people from the past is key in everybody's life. Knowing more beyond yourself and learning about history leads audiences to care and understand more about the past. Black History Month is a perfect opportunity to spend more time than you may usually spend to focus on current black creators, influencers, and figures along with important influential people of color from the past.
One important and influential person in history is Gordon Parks. His work in photography and photojournalism influenced many people and helped move people to action to make societal changes for civil rights, poverty, and urban life. Gordon Parks had a talent for capturing a moment. From his first photography job as a teenager to his last photo shoot, he always told a story with his work.
Starting as a teenager, Parks took photographs for a local clothing store. After seeing Farm Security Administration photos, he realized he wanted to be a photographer and capture more by working with Roy Stryker at the FSA. In 1940, he got a portrait studio at the South Side Community Art Center. There, he earned a Julius Rosenwald Fund fellowship which was the first of the foundation's grants for African American artists to be awarded to a photographer. In 1944, he worked with Vogue and later, Life. In these organizations, his work was mainly centered around photojournalism and fashion.
During his time at Life, he produced some of his most important works containing his photo essays about Harlem gangs, segregation in the South, and his own experience with racism. He was more than a photographer though, and was talented with composing music, poetry, writing, and filmmaking. He was also a husband along with a parent of four. His work is shown with the Museum of Fine Arts, High Museum of Art, George Eastman Museum, San Francisco Museum of Modern Art, SCAD Museum of Art, Museum of Fine Arts Boston, Spencer Museum of Art, and The Nelson-Atkins Museum of Art. His work helped change people's perspectives on important matters and moved people's hearts with his creations.
Another important Black creator was Marian Anderson. Anderson was an American contralto and performed a lot of opera and spiritual music. She performed with orchestras in major venues in the United States and Europe for forty years. Starting out as a kid, her family didn't have enough money for classes so, instead, she spent a lot of time with the choir of the Union Baptist Church. She had a wide range and sang in several different roles within the choir. The church was very supportive of her dreams and raised money for her to go to music school.
At nineteen, one of Anderson's teachers taught her for free because he was so impressed with her talent. She grew more with time and won several competitions and contests even though she wasn't allowed in many because of her race. In her twenties, Anderson performed with the Philadelphia Symphony and toured African American Southern college campuses. Touching everyone who heard her voice, she earned scholarships where she reached thousands in Europe. A significant show for her was her New York concert debut at Town Hall in 1935. Despite the number of shows she was refused because of her race, her spirit and voice weren't dampened.
Gordon Parks and Marian Anderson are important figures whose art has impacted thousands of people across the world. They used their talents in different ways that created a pathway for future generations of black artists and performers.