Reaching for the Stars!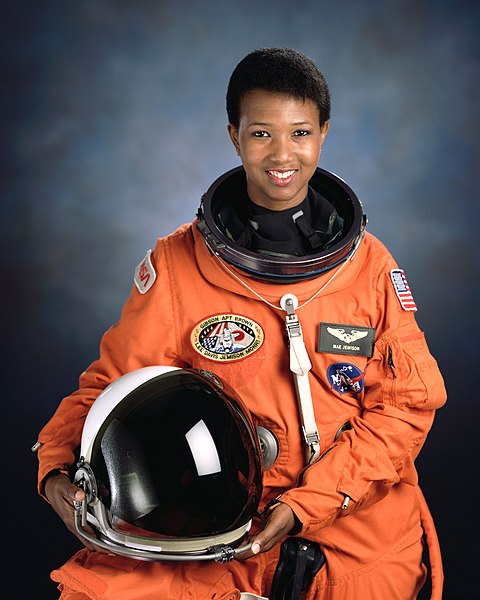 Black History month celebrates the accomplishments of African Americans throughout U.S history, showcasing the many individuals who made an impact for everyone. Mae C. Jemison, who is a doctor, engineer, and NASA astronaut, has made a vast influence into our society as a whole. She is known to be the first African American woman to travel into space. Additionally, she was inducted into the National Women's Hall of Fame and the International Space Hall of Fame. The news of being able to achieve something so grand is not only astonishing for Mae C. Jemison, but for every individual who can view her as a role model.
Jemison's Aspiration
At a young age, Mae C. Jemison was intrigued by the subject of science from watching Apollo airings on TV. As told in "Changing the Face of Medicine", "…When you talk about science, it's very hard for me to tell you as a child what drew me to it. But I think now as an adult looking back, it was the creativity that drew me to it. The possibilities. Understanding what was going on in the world around me," said Jemison. As she watched these airings of astronauts she was a bit upset that there were no African American female astronauts. From that day on, Jemison was determined to be the first African American woman to go into space.
Pathway to her Career
After graduating from Morgan Park High School, Jemison started her journey into attending Stanford University. Even though it seemed everything was going well, attending school at Stanford University was not easy. Racial discrimination was a big factor into Jemison's school experience for it would make it hard into doing well in school, yet Jemison never gave up.
Likewise, Jemison also had a passion for biomedical engineering. As a result, Jemison decided to join a Peace Corps Volunteer as a medical officer in Liberia and Sierra Leone. Correspondingly, Mae C. Jemison made her way into being a general practitioner with CIGNA Health Plans of California. Accompanying with CIGNA was sometimes difficult for Jemison because of the difference in race and gender than most of her colleagues. According to "Changing the Face of Medicine", "I always assumed I would go into space and that's despite the fact that there were no women, and it was all white males," Jemison said. Despite this, Jemison was able to graduate from CIGNA's engineering classes and apply to join NASA's astronaut program.
Achieving her Dream
In 1987, Jemison was accepted from the fifteen astronaut candidates. She was able to serve by 1992 as a mission specialist for space shuttle Endeavour. Finally, Mae C. Jemison's dream came true, she became the first African American woman to go to space. With the experiences she had dealt with she was able to persevere and reach her goals.
Therefore, for this Black History month we shouldn't just celebrate one specific individual, but rather every single African American who has made a difference in our country. Whether it be an impact into bringing social equality or displaying an accomplishment no other person has dreamt of. No matter how big or small of an impact, we should all celebrate the importance of African Americans in U.S. history.