Easter Around the World
Easter is a Christian holiday for those who believe in the resurrection of Jesus Christ. Easter is celebrated every year on a Sunday between March 22-April 25. Around the world, there are many traditions to celebrate.
In America, most start their Easter celebrations by going to church and having a meal afterwards. Americans also celebrate by decorating eggs with colorful colors and having "Easter Egg Hunts". Easter egg hunts originated in Germany and have been a tradition since approximately the 16th century. Eggs are filled with candy or money, making kids look forward to Easter every year.
In Germany, they celebrate by lighting bonfires on Holy Saturday. Holy Saturday is a day between Good Friday and Easter Sunday in which they also call "Easter eve." One other tradition is the decorating of the "Easter tree"; the Germans decorate a tree with hand painted eggs.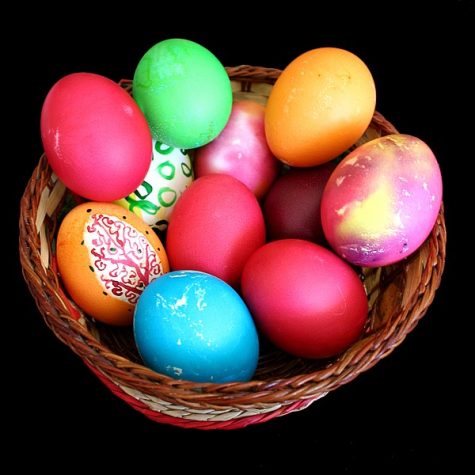 In Sweden and Finland, Easter relates to Halloween. Children dress up as Easter witches and go door-to-door in hope of receiving chocolate. Teens wear decorative head scarves and carry lots of paintings and decorative willow twigs in hope for an exchange for sweet treats.
In Bermuda, due to the warm weather and salty beaches, Bermudians spend Good Friday on the beach. They fly both homemade and store bought kites, which resemble Christ's resurrection.
Although there are many ways to celebrate Easter all around the world, the true meaning of Easter is the remembrance of Jesus Christ's resurrection.