Your Pre-Prom Platter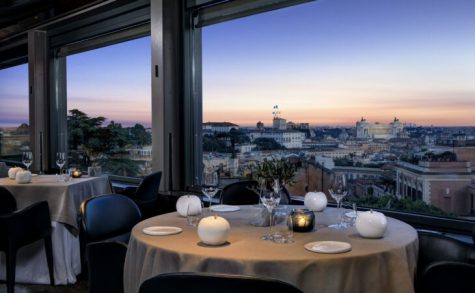 Prom is coming up and everyone is making their pre and post plans! It's a regular thing to go to dinner beforehand with your date and/or friends, so here's some suggestions.
Olive Garden is a popular place, since they have a little bit of everything. Going here for prom is guaranteed to fill you up and keep you happy for the hours to come.
Junior Dakota Barnes said, "The breadsticks are very delicious and the salad is very good as well. They have very good service and are very good with handling big groups of people."
Another good place to visit is Flemings. Fleming's is a luxurious steakhouse with some amazing food choices. It's a perfect, romantic place for you and your significant other to have a nice meal.
Anonymous said, "The food there is exquisite and it exceeded my expectations. I can't wait to go back and eat there before prom."
You should also be sure to check out Monkey Town. Monkey Town is a brewery in Dayton and is a hidden gem. The fun name may fit the atmosphere you're looking for.
Julia Collins said, "The service at Monkey Town is really good because it is quick and easy for a sit-down restaurant. My favorite thing to get there is their fried pickles."
Lastly, a place you can't miss out on is The Melting Pot. This restaurant is a lavish place and will most definitely leave you full and content. There are lots of courses to choose from and some amazing desserts.
Anonymous said, "It is one of the most deluxe places I have ever eaten at. The food there is splendid and the atmosphere is very classy. I definitely recommend this place."
These places are great to fill you up before dancing, and ensure you will have a great night.