Pakistan asking for help to the United States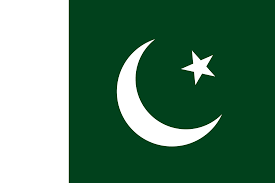 After all of the controversies about President Donald Trump's intentions to build a wall on the Mexican border, now there is a country that wants President Trump and his cabinet to help them out and build a wall between that country and Afghanistan. Pakistan is now trying to have a conversation with President Trump and his government and see if they can help Pakistan to build this wall that would divide it with Afghanistan. The purpose of this wall, which is currently being built, is to protect Pakistanis from the constant attacks from terrorists from Afghanistan and ease the Afghan crisis. The 1400 mile wall would prevent the around 70,000 people that cross the border everyday, many rossing with the intention terrorism, drug trafficking etc. In fact, Pakistan and Afghanistan have 235 checkpoints and a lot of them are frequented by drug traffickers. As of today, the Taliban can move freely without any restrictions between these two countries.
In an interview, Foreign Minister Khawaja Muhammad Asif said, "It won't cost them a lot," and explained that this wall would not only help Pakistan but in some way it would also help Afghanistan.
"Any free movement from their side to our side, or our side to their side can breed mistrust and obviously some terrorist activity on our side or on their soil. It's in our mutual interest that the border is fenced," said the Foreign Minister.
Asif also thinks that the United States could help with the more than two million Afghan refugees.
Even though the Government of president Trump could possibly help, it is probable that he won't. On January 1st, President Trump tweeted a comment against Pakistan intentions and accused it of lying while getting millions on help.
@DonaldJTrump: "The United States has foolishly given Pakistan more than 33 billion dollars in aid over the last 15 years, and they have given us nothing but lies & deceit, thinking of our leaders as fools. They give safe haven to the terrorists we hunt in Afghanistan, with little help. No more!,"
After this tweet, the United States government announced that they were stopping the military help to Pakistan, which was costing around 2.7 million dollars. As a result of Trump's tweet, Pakistani politicians called Trump words insulting.
Pakistan is now trying to reach countries like China and Russia and ask for military aid. After this comment China's top diplomat Yang Jiechi told Secretary of State Rex Tillerson over the phone,"We must value Pakistan's important role on the Afghanistan issue, and respect Pakistan's sovereignty and reasonable security concerns."
In a different interview with Pakistan's defense minister Khurram Dastgir Khan, he expressed the current situation of his country and explained that Pakistan is under a regional calibration of its foreign and security police. He also said that this was a "response" to President Trump's decision about stopping sending military aid to Pakistan
"The fact that we have recalibrated our way towards better relations with Russia, deepening our relationship with China, is a response to what the Americans have been doing," Khan said.
The future of the construction of this wall is still not well defined, however. Less than ten percent of this wall, which is approximately 2,343 meters, has been completed. With all of this controversy there is also a big chance that the United States will decide to completely stop all kind of aid to Pakistan. All of this would be the result of a decade in which the CIA has accused Pakistan of playing a double game, in which they pledge to destroy Afghan Taliban, but at the same time they protected their fighters.
Balochistan's chief minister Abdul Quddus Bizenjo expressed his thoughts about how the United States is now trying to stop the aid to Pakistan.
"We have sacrificed more than 70,000 lives here and in our province suffered billions in damages, far more than in America. To say we are harbouring terrorists is discouraging and insulting. The leadership of the insurgents are not sitting here in Quetta or in Pakistan. They are based and funded from abroad, mainly by India. If America understood, it would increase aid – not cut it," said the chief minister.
Jenifer Barahona (12) gives her opinion about the United States and gives us an opinion about why our government should not help to pay for that wall.
"I think that President Trump is right, The United States is already helping and I think that Pakistan government is now trying to get money from our government. I understand that Pakistan needs help and that it has security issues but they could ask for help to different countries because in fact ," said Barahona (12)
As communities keep growing, we have to endure some of the struggles we will face as a society. We can't say that we would never need the help of someone. We are humans, and sometimes there would be situations in which we need someone to help. Pakistan needs a lot of help to address this problems because, at the end of the day, there are a lot of innocent people dying. The only thing that we can do is have faith that our government will make a good decision.
Sources:1. Voanews
https://www.voanews.com/a/pakistan-wants-us-to-help-pay-for-border-wall-with-afghanistan/4256664.html
The guardian
https://www.theguardian.com/world/2018/feb/15/pakistan-asks-trump-to-help-fund-border-fence-with-afghanistan
Outlook India
https://www.outlookindia.com/website/story/pakistan-seeks-us-help-to-build-wall-along-afghan-border-say-war-costing-much-mo/308410
Twitter
https://twitter.com/realdonaldtrump/status/947802588174577664?lang=en
The Straits times
http://www.straitstimes.com/asia/south-asia/pakistan-seeks-us-funds-for-fence-on-afghan-border
Newsweek
http://www.newsweek.com/pakistan-russia-china-military-supplies-us-funding-793258
Sputnkik news
https://sputniknews.com/news/201802101061541202-pakistan-invites-us-pay-afghanistan-wall/