Invader Kim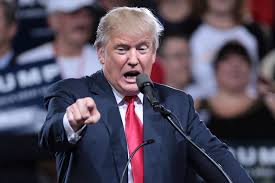 For years, North Korea has threatened the U.S. and other countries with talk of missiles and nuclear weaponry. As Trump makes his visits through Asia, the Joint Chiefs of Staff make claims that the only way to take down such a power as Kim Jong Un and the North Korean Army is to embark upon a ground invasion.
This causes problems for not only the U.S.'s safety, but also neighboring countries and allies, as the outcome is apt to be a nuclear war. Previously, Trump had antagonized Kim, calling him "rocket man," and even threatened with "fire and fury." These statements have not settled well with the regime of the East.
South Korean Foreign Affairs Minister Kang Kyung Wha made some commentary in a recent interview pertaining to the matter.
"Another war on the Korean Peninsula must not happen," said Kang.
Invasion of North Korea could also involve the South Korean military, and runs the risk of China, South Korea, Japan, Mongolia, and innocent North Korean citizens to be wiped out from nuclear warfare.
In Seoul, South Korea, hundreds have been protesting against Trump with his administration and the aggressive provocations regarding North Korea.
For more details on the subject, check out these links!
Sources:
https://www.nbcnews.com/news/north-korea/war-kim-jong-un-must-not-happen-south-korea-says-n817836
http://www.newsweek.com/what-would-us-military-invasion-north-korea-look-703024
http://abcnews.go.com/International/hundreds-seoul-protest-warmongering-trump-stance-north-korea/story?id=50979884
https://www.theguardian.com/world/2017/nov/05/pentagon-ground-invasion-north-korean-nuclear-program