It is Your Destiny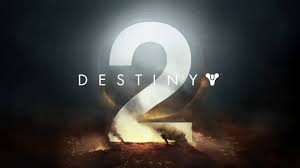 On September 6, one of the most anticipated games was released for 2017. Many anxious gamers waited for Destiny 2 to make a full comeback. Countless people wanted this adventure-filled game to experience with their friends, and I was one of them. This step-up from the first Destiny in 2014 was thoroughly enjoyed.
Even though this game was a success, there were some cons. One issue was the story. The directors listened to the community and delivered a longer story than the first, but in the end, it was still lacking. Also, the game was not scaled evenly for co-op players. I adventured with a friend through this short but compelling story but was extremely easy with no difficulty. Overall, Destiny's story was missing a pace of continuity.
On the bright side, the game delivered a stunning visual content with heartfelt music. It felt like the worlds were more diverse and felt like I was going into more combat situations with different elevations. With the open-world exploration, it felt like less of a grind to obtain items needed. Furthermore, the leveling and flow was better than Destiny 1, which changed the way of my combat and experience as a whole.
Many people think differently. Serious fans have the opinion that the game is a masterpiece. "I honestly loved the both Destiny games and it came no surprise to me that this one was even better. From day one I grinded to reach the top so I would be included in everything," said Nathanael Cirstea (11).
Everyone should enjoy what it offers and is an incredibly promising start. The sequel was just enough needed to reel in the veterans and attract the people that skipped on the first Destiny. As it progresses throughout the year, we will see how it holds up.