NFL criticized for handling of domestic violence cases
More stories from Eli Wisham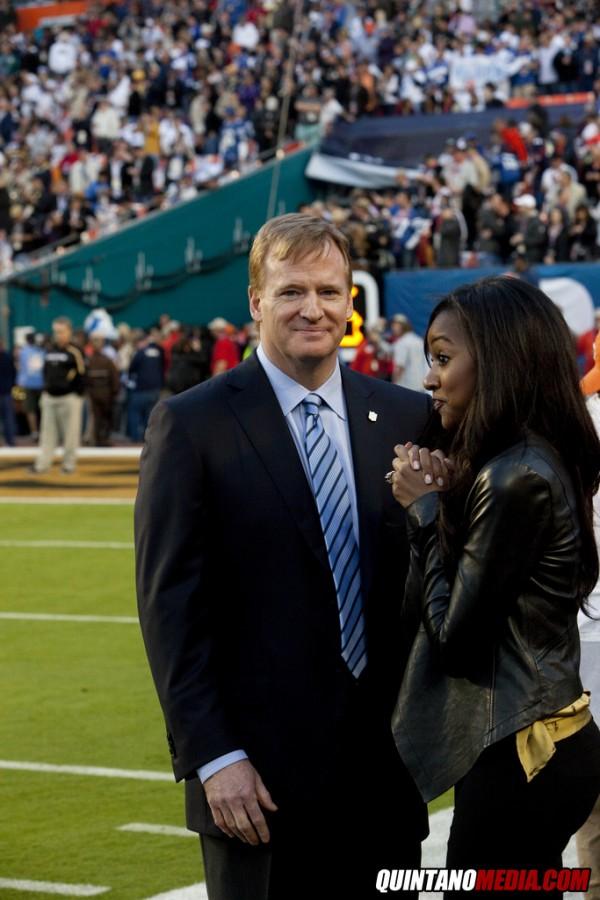 After numerous issues of high profile players involved in domestic disputes, the National Football League is being called upon to take action. This time, however, it's not only sponsors, but fans and politicians scrutinizing the NFL's actions.
As expected, domestic violence is nothing new in the National Football League. Since 2000, 84 players have been arrested for domestic violence. Some of this year's offenders include Ray Rice, Adrian Peterson, Greg Hardy, and Ray McDonald. The NFL has made attempts to curb this number by passing new rules on domestic violence and sexual assault. The first offense results in a six game suspension without pay, and the second offense would result in a lifetime banishment from the NFL. However, between the lines of these new rules, there are glaring faults. One example is that the first suspension of six games may be shortened or prolonged, and you can apply for reinstatement after a year of your second offense.
Ray Rice, two years off a Super Bowl winning season, has seen his NFL career come crashing down around him. When a video of him dragging his unconscious fiancée from an elevator in Atlantic City released, the NFL gave Rice a small two game suspension. Once the video of Rice actually hitting his now wife in the elevator surfaced, the NFL suspended him indefinitely, and the Baltimore Ravens terminated his contract. There is also the debate as to whether, the NFL commissioner, Roger Goodell, knew about the existence of the second video before the rest of the sporting world knew. Because of these accusations many people are calling for Goodell to step down from his position.
Greg Hardy of the Carolina Panthers and Ray McDonald of the San Francisco 49ers were both convicted of felony domestic violence. Greg Hardy choked his then-girlfriend, dragged her by her hair and threatened to kill her. Ray McDonald allegedly got involved in an altercation fiancée who was ten weeks pregnant. Even with these things going against Hardy and McDonald, it appeared that they would both be playing on Sunday. However, the Panthers owner announced before their game against the Lions that Hardy would not play in that Sunday's game, whereas Ray McDonald did play in the 49ers game against the Bears on Sunday night.
The charges against Adrian Peterson are a whole different animal in the form of child abuse charges. He was indicted by a grand jury in Texas for negligent child abuse for repeatedly hitting his 4 year old son with a switch. It has also came to light that in 2013, Peterson faced another accusation of child abuse. Peterson didn't play on Sunday against the Patriots, and Wednesday morning, the Vikings announced he would be inactive on Sunday.
Domestic violence has always been an issue in the NFL, but with these recent charges to these major players, these incidents have been put onto the national spotlight. The NFL has shown major faults, starting with Roger Goodell's handling, and there doesn't seem to be an end in sight. The NFL is trying to put these dark times behind them, but the torch has been lit and the fire continues to grow out of control.
Leave a Comment