Fall in Love with these Top 5 Halloween Movies!
Fall is Here, start watching!
As the leaves begin to fall and the weather becomes cooler, people await for Halloween to come sooner! Now that autumn has commenced, how about watching some Halloween movies to get in the mood for autumn? With classics and unreleased films combined, there are more than enough movies to get you in the Halloween spirit. Compiled below are five movies guaranteed to get you ready for the upcoming holiday.
1. Coraline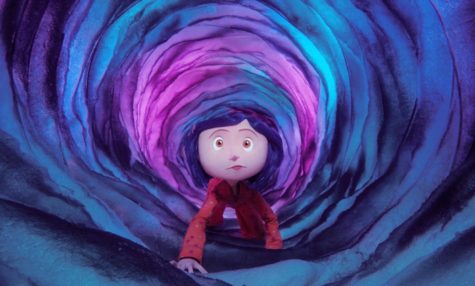 One of the many well-known movies for its intricate stop-motion animation, Coraline is considered to be one of the best Halloween movies to get into the fall mood. Coraline's plot has a creepy and unsettling feeling that gives the audience interest in Caroline's adventure of finding her place back home.
Olivia Brackett (11) is an avid watcher of the film, enjoying the story it so eerily presents.
"I really like the claymation and the mystery and [Coraline's] personality is amazing," Brackett said.
2. The Nightmare Before Christmas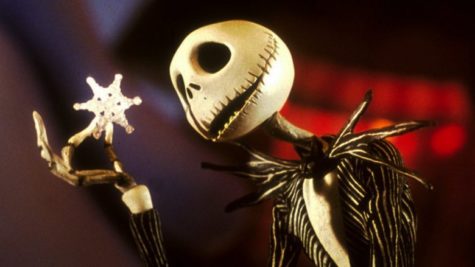 The Nightmare Before Christmas is one of many classic popular Halloween movies that Tim Burton fans enjoy watching. The story begins with Jack Skellington–the beloved 'Pumpkin King'. Here, we follow the adventures of Jack who accidentally stumbles on a Christmas town with flashy colors and a captivating story of a peculiar town. With its remarkable plotline and its astonishing clay-animation, this film is widely recommended to those looking for Halloween spirit.
Naomi Huichapa (11) considers the movie essential in the realm of Halloween-themed films.
"I loved The Nightmare Before Christmas because it's a pretty classic Halloween movie that most people have seen and enjoyed," Huichapa said.
3. Monster House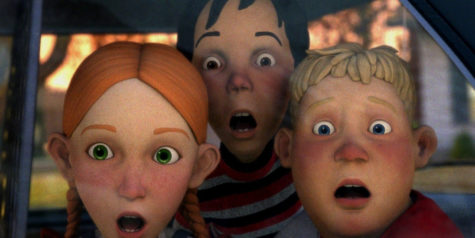 Constantly played throughout our childhoods and has an excellent animation, Monster House, a 2006 film is known for its animation style and creative plot. From its nostalgic feel to its comedic characters, Monster House gives the absolute spookiest Halloween vibes throughout fall! If comedy and thrillers interest you, this is the pick for you!
4. Corpse Bride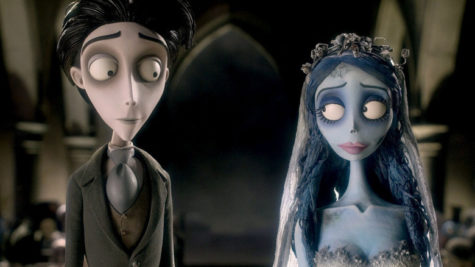 Another great movie to watch during Fall Break is yet another Tim Burton movie, Corpse Bride. Corpse Bride tells the story of the protagonist Victor who is put into an arranged marriage with Victoria, eventually escalating to Victor being dragged by the dead. The bizarre journey continues with Victor trying to make it back to the wedding reception before Victoria is married to someone else. With this suspenseful and eerie plotline, you should definitely put The Corpse Bride on your to watch list!
Emma Dorsey (11) highly recommends the film.
"The Corpse Bride is my top picks to watch during Halloween because of it's intriguing characters and cool claymation," Dorsey said.
5. Frankenweenie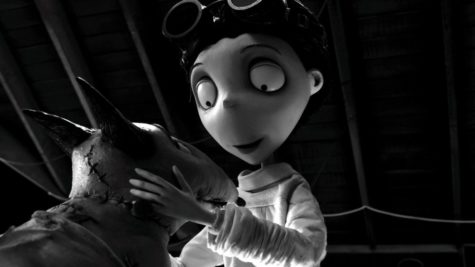 The last movie you should consider watching is Frankenweenie. Now, you may think "another Tim Burton movie, really?" but no one could truly ever get sick of watching too many Tim Burton movies. So, get cozy and turn on your TV, because you're about to get into an extraordinary journey of Victor Frankenstein and his dog, Sparky. The plot begins with Victor Frankenstein who is a smart kid but loses his dog in a tragic accident. Everything seems fine at first, but it only gets worse. Victor's classmates soon figure this phenomenon of reviving the dead and begin trying to revive other things as well. The whole reviving experiment only escalates into chaos with monstrous consequences. Creepy isn't it?! That being said, if you like watching supernatural fantasy horror movies, then Frankenweenie is the perfect movie to watch!
Time to start watching!
However you're going to spend this fall season, whether that be with friends or family, if you have the time, you can binge-watch these amusing and frightful movies! All of these popular Halloween movies are sure to get you in the spooky mood for this fall season!