Frozen 2 Review: The Snowy Sequel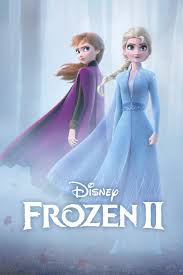 Let it go: the new Frozen sequel is out in theaters and brought quite the blizzard to the box office. Earning a solid $127 million domestically in its opening weekend, millions of moviegoers sledded into theaters to watch the eagerly awaited second movie of the Frozen franchise.
In to the first film, we didn't learn much about Elsa and Anna's parents. They played a minor part in the movie and were only shown in the beginning. In the sequel, we find out much more about their backstory and how much of an effect they have on the sisters.
Sophomore Annika Do saw the movie on its opening weekend, and she thought that it was almost as good as the first.
"It was good. I like the story almost as much as the first one," Do said.
As the movie begins, Elsa celebrates autumn in the kingdom with Anna, Kristoff, Sven, and Olaf. When Elsa hears a mysterious voice calling out to her everywhere she goes, she follows it and accidentally wakes the elemental spirits, who disrupt Arendelle, forcing everyone in the kingdom to evacuate. The trolls arrive and tell Elsa and Anna that they must find out the truth about the past and make it right in order to fix the kingdom. So, the adventure begins, and Elsa, Anna, Olaf, Kristoff, and Sven travel to the Enchanted Forest to follow the mysterious voice and set things right again.
As many say, sequels are never as good as the first movie. However, in Disney's case, Frozen 2 was an major box office success. With amazing animation that is even better than the first, and more songs that will get stuck in your head, this movie is definitely worth a watch.