The Man Who Fell To Earth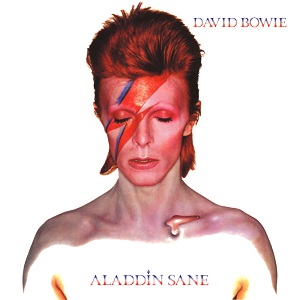 January 10, 2016 was a day of bereavement to the world of music and art. On this day, the world lost a legend by the name of David Bowie. At the age of 69, the music chameleon passed away after an 18-month-long battle of liver cancer. Before passing, Bowie presented the public with yet another legendary album titled, "Blackstar."
Born January 8, 1947, in South London, David Robert Jones was the son of a waitress and a promotions officer. David Bowie was always a musician, including: being in the school choir, playing saxophone, and leading garage bands. Growing up, Bowie was introduced to rock n' roll by his older brother. His inspirations were Fats Domino, Elvis Presley, Little Richard, and more similar icons.
Bowie released his first album in 1967, simply titled "David Bowie." Released a few years after,"Space Oddity," and "The Man Who Sold The World" were groundbreaking albums that set the stage for Bowie's two key qualities: avant-gardism and androgyny. His character and persona paved the way for future artists, changing the face of music forever.
Other than being an unconventional musician, Bowie also pursued an acting career. One of David Bowie's earlier movies, "The Man Who Fell To Earth" (1976) was, as expected, an odd one, as Bowie portrays an alien by the name of Thomas Jerome Newton. Ten years later, Bowie filmed one of his biggest movies ever: "Labyrinth." In "Labyrinth," he takes the role of the very famous Goblin King named Jareth. Another ten years passed, and he went on to film "Basquiat," in which he acts as world-famous artist Andy Warhol. David Bowie's acting career was just as successful as his music métier.
Regarding his passing, in March of 2016, a memorial concert is rumored to be planned featuring great artists like: Paul McCartney, Mick Jagger, Elton John, Ann Wilson of Heart, and Bob Dylan's son, Jakob Dylan. Fans have created their own memorials and homages to the late artist with tattoos, posters, shrines with flowers, candles, pictures, paintings, and even doing covers of songs to pay tribute. David Bowie will be missed.