Big Hero Six Review
More stories from Alexis Moats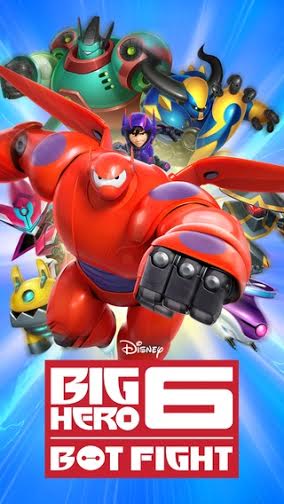 This week the movie Big Hero Six came out on DVD after a large success in theaters. Although this movie has not had much attention, amid with all the other movies coming out at the same time, the profit that has been made shows its success. With $111 million dollars made in the first two weeks of its release in theaters it is bound to make a large profit on DVD.
The story takes place in San Fransokyo where two orphan brothers live with their eccentric Aunt Cass. The movie begins with Tadashi rescuing his little brother, Hiro, after a robot fight.  Although Tadashi is older than Hiro they are both engineering geniuses.  After meeting a few of the students at Tadashi's school Hiro is eager to enroll. To do so, he had to create and amazing invention to be shown at a large exposition. After getting into the school there is an accident at the exposition leaving one professor inside whom Tadisi attempts to rescue before the building explodes killing both. Hiro's friends ( Tadashi's classmates) attempt to cheer Hiro up but he shuts everyone out until he accidentally activates Baymax. Baymax is a large plush robot that was built to be a healthcare assistant. While Baymax is activated Hiro finds one of his microbots that has activated itself. Baymax then takes the microbot, and using it like a compass, they find a storage facility full of Hiro's microbots and a masked man who is uses Hiro's invention to attack him and Baymax. When Hiro's friends find out, they are eager to help stop the masked man, so they suit up and become Big Hero Six.
I loved this movie and it has something for all ages. Disney and Marvel have truly outdone themselves.  The movie includes several Disney "easter eggs" as well as an appearance from Stan Lee. I highly recommend this movie.
Leave a Comment