All Fall Down: Book Review
More stories from Alexis Moats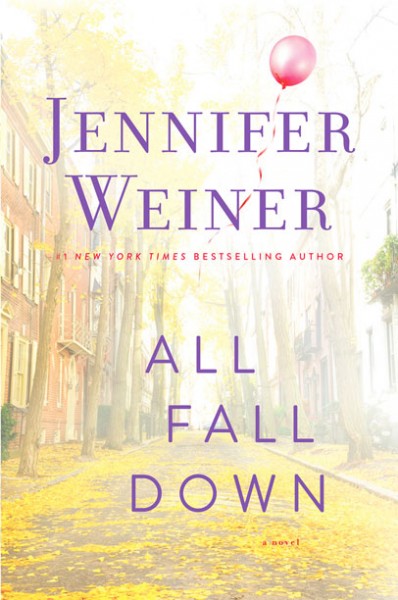 After releasing the last book in her first collection of books, The Gallagher Academy, Carter has started writing about a new heroine, a new country, and a new mystery. All Fall Down: An Embassy Row Novel is the beginning of Ally Carter's third series of books. The story follows Grace who is the daughter of an army ranger, and the granddaughter of the American Ambassador to the country of Adria, and to top it all off Grace watched her mother die when she was thirteen. Now Grace has to move back to the embassy with her Grandfather who she hasn't seen in three years because her older brother is at West Point, and her father has been deployed to the Middle East. Grace just has one problem, everyone thinks she is crazy, but she knows her mother was murdered.
One her first day back at the Embassy, Grace manages to cause a small international incident after seeing Alexi, her brother's best friend who is the grandson of the Russian Ambassador. Fortunately, the matter is resolved and Grace is warned not to go back to her old ways of being the daredevil on Embassy Row. Later that night she meets Noah, who is the son of an Israeli and a Portuguese official. He takes her to a party at what was formerly the Iranian Embassy. While there she meets Rosie from Germany, and Lila who is also the twin of Noah. That night  Grace overhears two men talking inside the Embassy. One of these men had a scar across their face, just like the one that the man who killed her mother had. The next night she attends a ball with her grandfather that is being held for all of the Ambassadors when she once again sees the scarred man.  When she gets home that night she proceeds to try to tell this to her grandfather, but he doesn't believe her. He continues to tell her that her mothers death was an accident and that the scarred man is a figment of her imagination. Now Grace, with the help of her friends, are going to catch the Scarred Man, without causing World War III, and prove that she is not crazy.
I highly recommend this book. It does not tie everything up in the end, and leaves you asking questions. However, this is the beginning of a series.
Leave a Comment