Paramore, Reinvented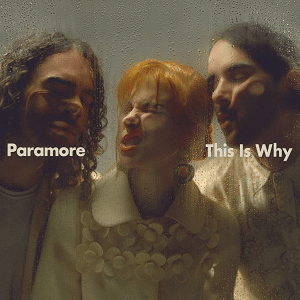 Paramore is a band currently comprised of Hayley Williams, Taylor York, and Zac Farro. The band was formed in 2004, and its artists steadily released music up until their hiatus after publishing the album After Laughter (2017). Paramore recently returned with their all-new album, This Is Why (2023). During the six year break, the bandmates took some time apart to focus on more personal endeavors.
"It was probably time to get to know ourselves as adult human people and figure out other things, because we put all of our 10 thousand hours into Paramore from junior high on, … and, for me, just being a sister and a daughter was first before being the singer of Paramore, for the first time in my adult life," Williams said.
The well-deserved break was beneficial to each member of Paramore, but it couldn't last forever — Williams, Farro, and York missed working alongside each other. Enthusiastic to return to the scene together, the bandmates quickly began work on the new album.
"We were all eager to see how we were going to approach this new album because it was the first time the three of us had really started anything together," Farro said.
This album is a fresh start for Paramore. They chose to create something that is personal to them. This Is Why represents the band's current state, embracing each member's character.
"The impression that Paramore/I have given off in the past is one that's very bubbly and colorful, and that's not really how I am. I think, in fact, I'm the opposite," Williams said.
The new, complex energy of the album excites the band. The partners worked together to build an album that not only shows off their own selves, but also highlights the ways in which they have changed as a product of the world.
"There's different types of an emotional release in certain songs that I don't think we've had in a little bit. A lot of that was a product of the times, and not only trying to reflect on what had happened, but also taking that long of a break, we were able to rediscover different sides of ourselves musically that was fun to dive into," York said.
This Is Why is only the beginning of Paramore's new identity. Now that the band is back in action, they look forward to their many future projects as a team.
Sources: