Summer Fun in East Tennessee
With the school year coming to an end, students are getting excited about what the summer holds. From amusement parks to days on the lake, enjoying summer break in East Tennessee is everything but difficult. Although plenty of students go on vacations, there are so many fun things to do around home. Students Ashley Ramirez (11) and Ephram Hobbs (11) explain their favorite summer activities around home. 
"I think my favorite summer activity would be swimming. I love waking up on a blazing day and [going swimming] in cold water like the lake, pools, and even going to Dollywood Splash," Ramirez said.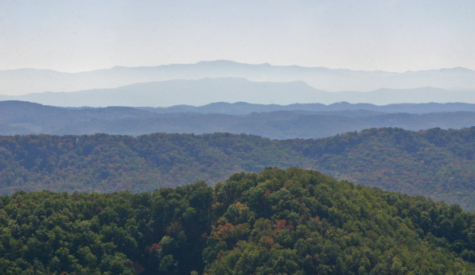 Considering the hot, humid weather in Tennessee throughout the summer, many students' favorite summer activities is swimming, just like Ashley. Hobbs, however, has a different favorite activity. 
"My favorite summer activity is just being able to hang out with my friends. Spending time with people I love is a massive help for me," Hobbs said. 
Summers in Tennessee just wouldn't be the same without swimming and friends, but with almost three months of summer break, students have plenty of time to try out new activities around home. In Loudon County alone, we have Sno Biz, where students can enjoy a tasty, icy treat while hanging out underneath the hot sun, the Rock Springs Park, and the Lenoir City Park, as well as the lakes which surround our home. Our school is only a few miles away from Fort Loudoun lake, where many students at LCHS spend their summers jet-skiing, boating, tanning, swimming, and hanging out with their friends. Also, only 20 minutes away, the Loco Drive In plays movies many nights out of the week– a perfect place to hangout with your friends or even go on a date. As well as that, hiking trails, such as the Hall Bend Trail and Bald River Falls, are close to home. 
Less than an hour-and-a-half away, there is Pigeon Forge, Gatlinburg, and even the Smoky Mountain National Park. In Pigeon Forge, students can enjoy themselves at a variety of entertainment centers, including a wax museum, Alcatraz East, Dollywood, Dollywood Splash, and Wonderworks. In Gatlinburg, students can go shopping, eat at a variety of fun restaurants, and possibly take the ski lift up to Ober Gatlinburg, at the top of the mountain. The Smoky Mountain National Park is right here close to home, and considering it's the most visited National Park in America, people come from all over to see the beautiful sights it holds. If you feel like spending your day looking at beautiful sights, hiking, and looking out for animals, the Smoky Mountain National Park is a perfect place to spend some time this summer. 
Less than an hour-and-a-half away in the other direction is Chattanooga, where students can spend some days hanging out in the city, and even possibly making a trip to the Tennessee Aquarium. On your way there, only 30 minutes away is the Lost Sea. Located in Sweetwater, TN, it's the United States' largest underground lake. 
No matter where they go, our students are going to have so much fun this summer. In East Tennessee, we've got so many options to contribute to a great summer!