Second Home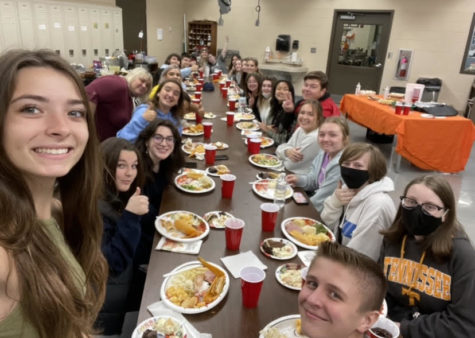 As my senior year comes to a close and I finish up my last weeks of highschool, I also end my journey on the newspaper and yearbook staff. My bittersweet goodbyes reach out to the people in all my classes, all my teachers, edesign (for better and for worse), and all the newspapers I wish I could touch up today.
When I started journalism sophomore year, I didn't really know what to expect, but I was ready for anything. I entered a room full of Hamilton lovers, theatre kids, kids who love writing and creating, but most importantly, a room full of people who work together for one big goal. The yearbook has always been a book that brings people together, in and out of the journalism classroom. I'll miss all the distribution days, school events I helped out on, and oddly enough the messy dry erase boards and rooms.
Out of all the classrooms I've been in, I hope I never forget some of the events from room 306. All the best jokes, all the insufferable jokes, the costumes, starbucks runs, group brainstorms, parties and meals together, and the endless list of experiences.
So as I close out, I want to thank Mrs. Wallace along with every staff member I've worked with since 2019. Along with every semester of stressful pages, learning new skills, fun experiences, lunches, and every laugh and moment shared between. I don't know, or want to know, where I would be without this program and everything within it. Room 306 will always have a special place in my heart.