Alexander DeRose Heads To West Point
Katy Roel, Yearbook Editor-in-Chief
April 28, 2022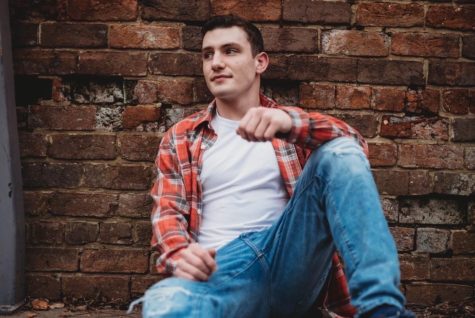 As the school year draws to a close, so does the dreaded college admissions process. However, something even more urgent is close at the heels of the class of 2022: the future. Some students will choose to go to college, while others opt to go straight into the workforce or military. Senior Alexander DeRose, an AP and Honors student, chose both.
Growing up in a military family, DeRose was exposed to military service culture and traditions from a young age. To him, it was always in the plan to enlist.
"I knew I wanted to pursue a military career since I was very young, as my father has been in the military all my life. I also knew that I wanted to be an engineer, and go to college for such. The Service Academies provided a way to achieve all of these goals, gaining an outstanding education and providing service to my country at the same time," DeRose said.
While he applied to a wide variety of prestigious colleges and universities, including Georgia Tech and Vanderbilt, DeRose's main goal was to be appointed to a United States service academy.
"I applied to many schools, getting accepted to some and being rejected from others. My first choice for a long time was the US Air Force Academy. I received my appointment to West Point in January, which gave me time to think about which school I wanted to go to holistically. After some time thinking, I decided West Point was the better option for me. I received my appointment to the United States Air Force Academy a few days after my decision [to attend West Point]," DeRose said.
West Point, also known as the United States Military Academy or USMA, is one of the nation's top service academies. Additionally, it's one of the oldest, as it was founded in 1802.
"West Point is located in West Point, New York, and it is not far from New York City. Upon graduation, cadets commission as 2nd Lieutenants in the Army. The school is free to attend, at the price of a minimum of 5 years of service in the Army," DeRose said.
While this is a great opportunity if you are appointented, selections are limited. There is only a small pool of applicants that actually receive appointments, and candidates must endure a rigorous application process.
"USMA only appoints around 1,100 people a year out of the ~15,000 people who apply. The application [includes] multiple essays, a 90-minute interview, a fitness test, medical evaluations, as well as a Congressperson's nomination," DeRose said.
The school year might be winding down, but DeRose is just getting started. He will begin his preliminary tasks at West Point starting early summer, which includes basic training camp. When he begins, DeRose looks forward to exploring his options while continuing his studies.
"I look forward to learning new things, bettering myself, and having a fresh start in a completely different lifestyle. I will be joining the swim team and participating in as many clubs as I can, as well as weightlifting," DeRose said.
Although his journey to West Point was long and tedious, DeRose's pursuit of higher education and service to our country illuminates his future in West Point, NY.