Fire on Kingston Street
The night of January 27th, a building caught fire on Kingston Street, not far from our school. Many students were spectators to this fire, and due to the size of the fire, it caused quite a bit of commotion throughout the surrounding areas. Emma Cubberley (11) explains her initial reaction to seeing the fire.
"I immediately was worried that it was a residential building," Cubberley said.
Luckily, it wasn't. The building was actually an old paint store. Although the loss of this building is still a tragedy, it lifts many peop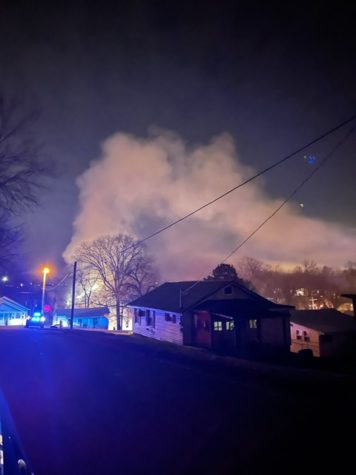 le's hearts to know that nobody lost their home in this fire.
That night, the streets were filled with emergency vehicles and sirens, not to mention the smell of smoke and the uncanny sight of fire. With commotion like that, people from the surrounding areas couldn't help but pay attention.
"This rocked our community for sure. Every single car passing by was going slow and with their windows down," Cubberley said.
Despite the entertainment it brought those around it, the fire caused major damage to a building in our town. Luckily, our firefighters were able to stop the fire from continuing.