26 Years in the making: World Series 2021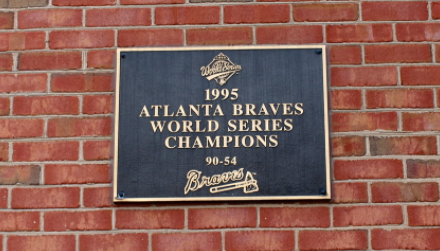 The 2021 World Series was for sure a unpredicted match-up out of the other teams from the Playoffs. The Atlanta Braves were headed to face the Houston Astros in the traditional 7 series game. The Braves advanced to the world series by defeating the Los Angeles Dodgers in the NLCS Championship while The Astros beat the Boston Red Socks in the ALCS.
The Series started out with The Braves defeating the Astros, Braves 6 – Astros 2.
Then the Astros defeated The Braves game 2 of the series, Astros 7 – Braves 2.
The Braves won their second game in game 3 of the series, Braves 2 – Astros 0.
The Braves captured another win in game 4, Braves 3 – Astros 2.
The Astros itched for a comeback by defeating the Braves in game 5 of the series, Astros 9 – Braves 5.
The Braves finally ended the series in game 6, Braves 7 – Astros 0.
The Braves had finally won the World Series and this win was so special with it being since 1995 that they have won the World Series. Jorge Solor hit three home runs in game 6 and then later was named MVP of the 2021 series. The Braves celebrated their World Series win in a Downtown Atlanta parade.