Halloween Costumes: A Continuously Revolving Door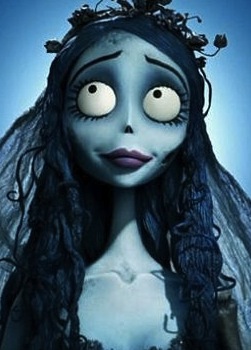 It's that time of the year again! The weather has started cooling down, the leaves are changing colors and, most importantly, Halloween is just around the corner. COVID-19 cases are beginning to fall, meaning a "normal" Halloween is finally possible.
Now, on to this year's costumes.
Last year, some followed that season's trend, while others chose to go their own way and let their creative side fly.
This year, we are taking a look at Izzy O' Connor (10).
O'Connor found inspiration for their costume from the 2005 film, Corpse Bride. The elaborate makeup style characters are showcased with is what originally sparked O'Connor's interest in the film.
"I really like Halloween, I think it's a really fun and festive time of year…My whole neighborhood gets really really excited for Halloween and they kinda go all out so I'm thinking I'll probably stay around the neighborhood hand out candy maybe walk around if I'm feeling a little frisky," O'Connor said.
O'Connor enjoys dressing up each year as a way to show individuality, in addition to the many unique costumes that are worn each Halloween.
Of course, COVID-19 will still affect Halloween parties, trick-or-treating, and scary festivities so many have come to know and love. Lovers of the holiday refuse to let this kill their spirit, and still plan on taking the time to create a costume that highlights both their talents and interests.