Sunny Days Ahead
Are you trying to have a summer to remember? For over a year now, we have been cooped up wearing masks and trying to social distance. So, take this summer as an opportunity to get out of the house and make it the best summer yet! There are many ways to create your own fun this summer: fishing, going to the beach, waterparks, sports events, etc.
Fishing is a very fun and exciting activity to do with your family or even a group of friends. You need a fishing pole, bait, and extra line and head down to the lake or river and you may catch the biggest fish of your life!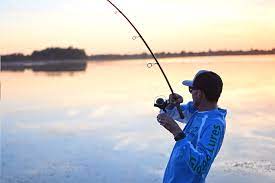 On summer break, the status quo is usually a trip to the beach. There is so much entertainment at the beach: riding jet skis, walking down the beach, going shopping, and getting ice cream. What's better than soaking up the sun and hearing the waves crash on the shore?
Waterparks are a huge entertainment to kids around the world during summer. The closest waterpark to Lenoir CIty is Dollywood Splash Country. Dollywood Splash Country is a great experience for all. From giant water slides to wave pools, you never miss a beat!
Sport events are a worldwide source of entertainment not just during the summer but year round. Sports are a great way to get outside and enjoy the hot sun during summer.
Some slip-n-slide kickball never hurt nobody!
There are so many COVID-free ways to get out of the house and enjoy the hot, summer sun!