Megan Markle's Interview With Oprah
On March 7, CBS aired Megan Markle and Prince Harry's interview with Oprah. After that, social media has been in an uproar over the things stated in the interview. Oprah told Megan Markle how she has been waiting for this interview for a while.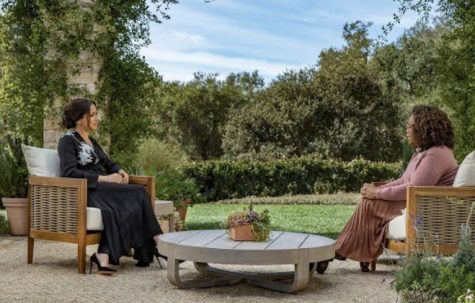 "I just want to say that I called you either February or March of 2018 before the wedding, asking, 'Uh, would you please give me an interview?'" Oprah told Markle.
Although Oprah didn't get an interview then, she got one recently. In this interview, Markle told Oprah about what it was like to be a part of The Royal Family.
"When you say 'Was it what it looked like?'… My understanding and my experience of the past four years is that it's nothing like what it looks like," Markle explained.
Later in the interview, Markle explained a conversation there was within the Royal Family about she and Prince Harry's son, Archie.
"[There were] concerns and conversations about how dark his skin might be when he is born," Markle stated.
Although Markle explained the conversation concerning Archie's skin color, when Oprah asked her who had that conversation, she refused to disclose that information.
Markle stated, "I think that would be very damaging to them."
Considering Markle's respectful way she handled the interview and situation, many people have taken her side on social media. The Royal Family looks perfect. It seems as if the life they live is a fairytale. After this interview with Oprah, though, does it still seem perfect?
Source: CBS.com