Wishing Farewells – Welcoming New Chapters
It is that time of year – the time of acceptance letters. Many seniors have already committed to colleges all over, near and far, but the same factor remains; they are leaving LCHS. Being an upperclassman is almost like being the wise person of the school. You have spent 4 years with the same group of people in the same area and all of sudden, you are leaving. Many will tell you they are excited about this new chapter, and some will tell you that it is the scariest decision they have had to make.
Julianne Moss (12) has decided to enroll at UTK. According to Moss, the University of Tennessee at Knoxville has been her dream school for a very long time.
"[I chose UTK] definitely because of their music studio, the flute professor, and how they feel on the campus. The campus could have a wonderful program for your major, but if you don't feel right, you might not enjoy it as much. I want my college experience to be as good as my education,"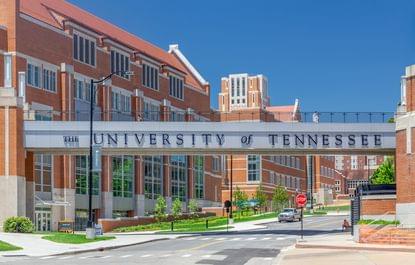 said Moss.
Another senior, Grayson Halverson, has not yet decided on a school, but she does know what she is looking for.
"I think I want to go to a big school like Georgia, Florida, South Carolina, or Clemson. I have always wanted to go out of state and I toured some private schools but I felt much more pride at the SEC schools," said Halverson.
As senior year comes to an end, most students have advice for the underclassmen and incoming freshmen.
"I would tell the underclassmen to soak up high school and get involved in every aspect. Stay motivated and don't get too far ahead of yourself," said Halverson.
The four years spent in high school have and will continue to be some of the most memorable moments in any person's life. The good, the bad, the happy, and the sad; high school is where you grow and learn. Seniors may be moving onto the next steps of their lives but will forever leave a legacy behind them.
Photo Credit: https://www.newstalk987.com/2020/08/13/utk-confirms-positive-covid-19-cases-and-over-150-in-self-isolation-of/