Graduation Day, Already On Its Way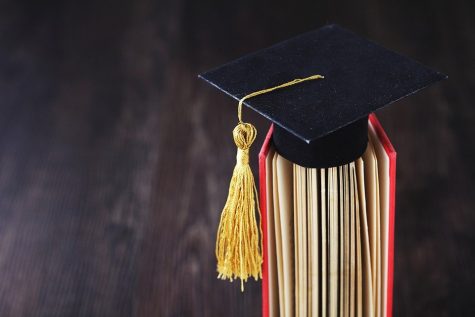 This past school year has been one of the most confusing years in history. While many seniors last year complained about how they didn't get the rest of their year, how they missed their prom and their graduation was delayed. However, seniors this year barely got a senior year. They have had to deal with hybrid schedules, being quarantined, and barely any of the fun things senior year has to offer. While there is going to be a prom and graduation, they will not look like your typical events.
Graduation this year is, at the moment, planned for May 15th, 2021. However, there are going to be some changes to the typical graduation.
"Provided that there is good weather, there will be no restrictions on the number of people that are allowed to attend. We will ask everyone to wear a mask," Mr. Orr said.
Of course, this past year has shown us that literally anything can happen, so there is a back-up plan.
"Our plan for bad weather is to hold the ceremony in the gym on the same date and time. If this happens, we will issue tickets to our seniors to distribute to their family members. We have not determined the number of tickets that we can distribute yet," Orr said.
For many seniors, they have been looking forward to graduation. However, with these changes, will people still be excited for it?
"Of course this year is really different than what we assumed our senior year would be like, but even with all the changes I think that the core of graduation will still be there. It may have to be with safety precautions but in context of everything it's still an opportunity to show that you made it through and managed to complete high school. I'm fine with the changes since I know they are what allow us to do the ceremony right now," Everardo Gonzalez (12) said.
Of course, some people are still planning to celebrate graduation like it was any other year. With a few safety precautions, of course.
"My plans for graduation this year are probably to do something with some friends and family at my house. Like a graduation party," Antonella Cerdan (12) said.
No matter what happens, the graduating class of 2021 have definitely had the most memorable senior year. They honestly deserve an amazing graduation.