New Crew At UT!
The Tennessee Volunteer Football Squad faced many challenges during their 2020 season, not to mention, their head coach [Jeremy Pruitt] was fired. Prior to his release, there was a huge scandal about Pruitt recruiting players by giving them money in a Mcdonalds' bag. Along with the loss of their head coach, Phillip Former retired. Phillip Former has been around the Vols for many decades, so this was a shock.
Many Volunteers fans were optimistic about the future.
Not long after, John Heupel was named the 27th Head Football Coach of the University of Tennessee.
Heupel is no stranger to the game of football. He attended the University of Oklahoma where he started as quarterback and led them to the 2000 BCS National Championship. In 2000, he was named AP player of the year, QB of the year, Big 12 offensive player of the year, and was runner up for the Heisman Trophy Award. For a short amount o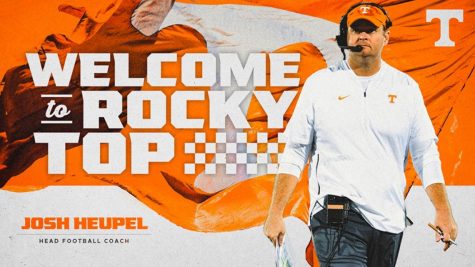 f time, he also played in the NFL for the Green Bay Packers and the Miami Dolphins.
As a football coach, experience is very important. But for John Heupel, that was no problem.
He was the Co-Offensive Coordinator for Oklahoma and the Offensive Coordinator at Utah State to start. In 2015, he moved to the SEC to be a part of the University of Missouri coaching staff.
He continued to strive for a head coaching position. So, in 2018 he was named for his first head coaching job at The University of Central Florida.
As John Heupel took the job at the University of Tennessee, his son first told the staff that he looked up to [quarterback] Peyton Manning who attended Tennessee.
Fans all around the world are anxious to see how Coach Heupel can help and develop the Vols!