New To Rocky Top
Proceeding the ongoing investigation of former Tennessee head football coach Jeremy Pruitt, who was fired on Jan. 18. After Chancellor Donde Plowman said a compliance investigation revealed possible Level I and Level II NCAA rules were violated.
The University of Tennessee has hired former University of Central Florida coach Josh Heupel following the hire of his former director of athletics Danny White. Heupel will be the 27th head coach of the Tennessee football program, the university announced Wednesday.
Heupel said his main goal was mentoring and teaching his football players, both on and off the field, and winning championships.
He said he and White were aligned on their intention to focus first on the student-athletes, to help make them the best both on and off the field. It starts with them.
White said when he asked the players what they wanted in a head coach, they told him they wanted someone with confidence, juice, and swagger.
He wanted someone with integrity and character, and while White said he did an exhaustive search, it came back to the guy he'd worked with the last three years at UCF.
"I tried my best not to hire him," he said, but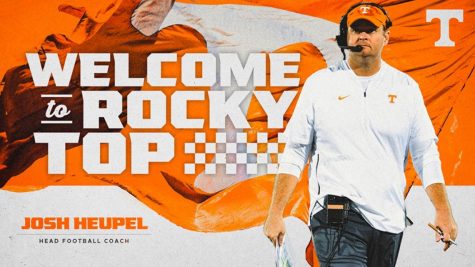 Heupel was the right guy for a lot of reasons. He said he cares deeply for his players and thinks the fans will like the "pretty fun brand" of football Heupel liked to play.
Can't wait to see what is to come next season Go Vols!!!!!!