5 Christmas Activities To Do This 2020
Get in the Christmas Spirit!
Holidays keep passing and days keep coming. There is no better day to start doing Christmas activities than now! Although this wasn't the most ideal setting for doing fun holiday outdoor sprees, there are still hundreds of activities you can do to celebrate this Christmas year like no other. So, let me show you the jolliest and most well spirited Christmas activities!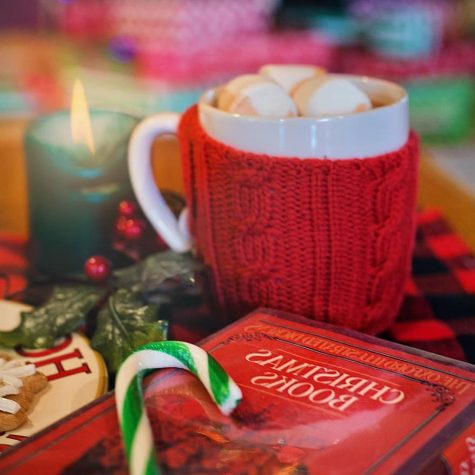 Christmas Baking


No matter the time of the day, or however your feeling, Christmas baking is one of the most joyful activities that makes you feel at home. Not only is it fun making new things, but it's also ten times better that you can eat your well deserved baked goods at the end of the journey. This Christmas activity is great, since you can do this with the people of your choosing. It can be five people, eight, or maybe even just yourself. No matter who you bake with it's always an amusing process.

Decorating Christmas Ornaments


What better way to get more involved in Christmas then to help decorate the tree. Some may already do this activity, but I really believe that having way too much of something isn't so bad. Additionally, decorating Christmas ornaments can have a relaxing aspect to it. You don't even have to be good in painting or designing to decorate ornaments. All you have to do is use your imagination and go with the flow! Trust me, the end result would still be perfect.

Christmas Karaoke

Christmas Karaoke is one of the funniest and most entertaining activity ever. By personal experience, doing Christmas karaoke with family members and friends makes the holidays feel exciting and lively. Even if you can't have family around you could always do a virtual karaoke where you and your loved ones can still feel as cheery as before. Having to sing in front of people no matter the skills of your voice, always brings an exhilarating thrill. Plus, you can choose any song up to your preference. I would really recommend trying this one, for sure!

Watching Christmas Movies

A bit overstated one, yet it's still always a new and entertaining activity. Just imagine, having that cozy blanket and sitting next to the chimney, while watching a Christmas Movie. Doesn't that sound so comfy and intriguing. With Christmas being so big, the numerous amounts of movies made about it have to put you in the Christmas spirit!

Read a Christmas Book


Now, this may sound old school, but reading a Christmas book really gets you merry. Reading books like The Night Before Christmas and How the Grinch Stole Christmas are just a few of the many joyous books to read. All this reading might even give you nostalgic feel to being a kid again from past Christmases!
No Time Like the Other
In conclusion, there are hundreds of activities you could be doing to get in the mood for Christmas. I only listed a few, but no matter the activity you want to do this season just have fun and enjoy it! So, now, that you finally have all these activities you could be doing, what are you waiting for? Go try some!