Halloween & the Pandemic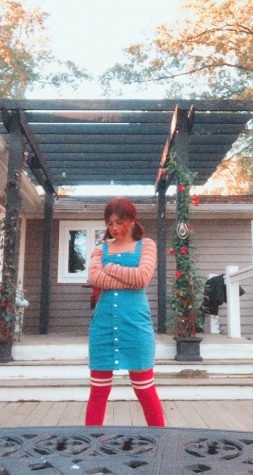 Oh, don't we all just love global pandemics! Halloween, also known as All Hallows' Eve, a holiday celebrated in many countries on October 31, is the eve of the Western Christian feast of All Hallows' Day. This year it was celebrated a little different. Halloween is the day where a majority of people go trick or treating or give out candy. Because of the global pandemic, and encouraged social distancing; many people's plans change this October. Addison Wiggins (9) celebrated this Halloween by having a get together at her house, including her friends and family.
"A lot of people couldn't make it to the party due to being put into quarantine," said Addison.
This pandemic has made many things hard for people, including the students here at LCHS.
" My favorite memory was watching scary movies with my cousin while everyone else was asleep," said Addison.
Addison and her family took the precautions of making sure everyone who came to the party had not been in contact with anyone with the coronavirus and made sure none of the people had the virus recently. Everyone's temperature was taken to make sure no one had a fever. Lastly, they sanitized everything before and after it was used.
The global pandemic has changed a lot of the world and Halloween during this year was very different. Along with Addison, many others still were able to have a great time with the right precautions.