Local Restaurant share Hispanic Heritage With Teachers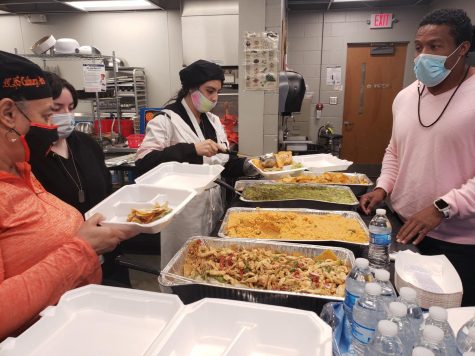 September 15th, 2020 was the start of National Hispanic Heritage Month. In honor of this, Culinary has been serving food to the teachers on Fridays for the past few weeks. And on October 2nd, the food was provided by La Lupita, a local restaurant in Lenoir City. The teachers enjoyed the food very much.
"I liked it all. I think that was so nice from the restaurant La Lupita to provide all that food," Coach Correa (faculty) said.
The teachers and staff are extremely thankful for Restaurant for providing lunch for them.
"First of all, I thought that it was very generous of La Lupita to donate lunch to our faculty and staff. Secondly, I think that their food is some of the best Mexican food in town and Friday's meal did not disappoint. They seem to know just how much to season everything. It is truly authentic Mexican. I never get tired of it. In fact, my lunch was from La Lupita again today," Mr. Ore (faculty) said.
La Lupita provided all the amazing food for the teachers in honor of Hispanic Heritage month. If you would like to check them out, you can visit them at 510 W Broadway St, Lenoir City, TN 37771 or call them at (865) 986-3525.