Change of Score in the South
Change of Score in the South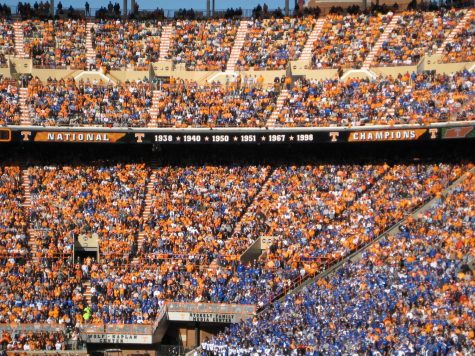 While Covid-19 has swept through the southeast, a lot of southerners are wondering "what will college football be like in the south this year?" As we know, college football is something that is taken very seriously in Tennessee. This serious love for football has turned into a serious concern on whether it will even happen this year.
Back in August, the southeastern conference (SEC) had announced a statement regarding the health and safety of fans and athletes.
"The health of our student-athletes, campus communities, fans and general public is an ongoing priority of the Southeastern Conference and its member institutions. The SEC continues to monitor COVID-19 and is in regular communications with member institutions and public health officials related to the spread of the disease."
The SEC also announced the official guidelines for fans and athletes as well. Some of which include ticketing, on-field personnel, on-field performances, disinfection, and media operations.
Some very important guidelines to mention for football is that masks will be required, tickets will be digitally scanned, tailgating will be decided based upon state guidelines, and team walks will also be decided based upon state guidelines.
I guess the big question is "what will the University of Tennessee be doing with these guidelines?" Well, Neyland Stadium will only be at 25 percent capacity, but that could change after the first home game. Ticket holders may be subject to relocation or even cancellations of tickets. There are currently some things that have yet to be addressed, like the vol walk, but those guidelines should be coming out before the first home game on October 3.
Covid-19 has taken a lot of normalcy out of the world, but hopefully, college football will be back up on its feet in no time!
https://www.secsports.com/article/29761196/sec-announces-additional-game-guidelineshttps://www.secsports.com/article/28925379/sec-member-institutions-monitor-covid-19https://www.secsports.com/article/29684002/sec-announces-fan-health-safety-guidelineshttps://utsports.com/news/2020/8/25/football-tennessee-announces-adjusted-seating-ticket-plan-for-neyland-stadium.aspx