It's Covid's Fault!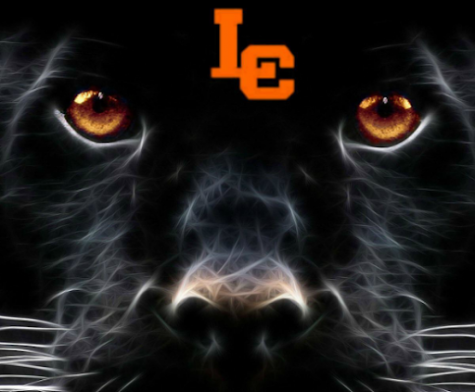 During the fall, everyone is ready to show off their school spirit as sports begin to kick off in the new school year. All the students are excited to be a part of the crowd cheering on the Panthers, participating in theme nights and spirit weeks, getting parties for the grade level with the most spirit, enjoying pep rallies. And those part of the sports team are ready to showcase all they have accomplished over the summer and what they've improved upon since the last season. But obviously they want to see Mrs.Crabtree and Mrs.Mullinax kill it on theme days the most.
Covid-19, sadly, took that away from us.
All students have been affected, but those who are involved in extracurriculars/sports have been affected a little bit more than others.
Sydney Cook (12) says, "It makes being a true team rough sometimes."
With the limited contact and new safety guidelines, participating becomes extremely difficult. Communication has become more crucial than ever. Whether it's on the field, or it's on the court, students face challenges to do what they love. However, this has not stopped them from trying to have the best season they can get, even with a virus amidst.
Not only has Covid made working together difficult, but it has been limiting practice time as well.
Haley Webster (12) stated, " We have to get our temperature taken, which is weird and sometimes it takes us longer to start practice because we are trying to social distance AND get checked."
Practice is known to be very important to the team's success; without practice the team doesn't have a plan or struggles to know what to do in a stressful situation during the game. Practices being shortened seems like a small inconvenience because they are being safe, healthy, and cautious, but a lot of student athletes prefer to practice longer to be prepared.
Even with all the guidelines from TSSAA restricting the athletes and taking time out of their practices, most athletes have shared the same view.
Mallory Hurst (10) explains, "We couldn't have contact. During basketball practice, we couldn't share a basketball. I was just thankful to be on the field/court…the biggest change really was the lack of contact. Basketball and soccer are contact sports, so not competing was super weird and that was the one thing any of us wanted to do, scrimmage."
It is very clear the students are glad the guidelines are in place so not only are they protected,but their teammates and families are as well; however, they are disappointed that they are unable to continue like their previous seasons.
All in all, Covid-19 has not stopped our Panthers from doing everything they can to have a season this fall! Go Panthers!