How Covid-19 is Affecting Student Mental Health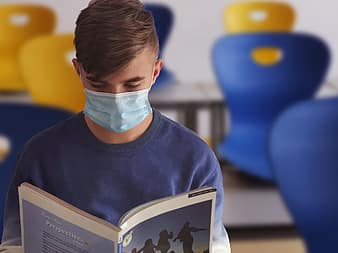 Coming back to Lenoir City High School is very different than previous years. Students are now faced with many challenges: social distancing, hybrid learning, and sudden quarantining. This can be very draining on most student's mental health. When state leaders were faced with the decision to open schools it was between the physical or mental health of students.
Some students like Ashley Steedley (10) have been quarantined within two weeks of being back to school.
"Staying in quarantine for so long made me feel more alone," said Steedley.
Due to the high number of students put in quarantine Lenoir City Schools has had to transfer to hybrid learning.
Students with the last names A-L attend school on Mondays and Thursdays, and students with the last names M-Z attend school on Tuesdays and Fridays. This makes for harder communication and more confusion with Covid-19.
Michel Gonzalez (10) has not been a fan of hybrid learning herself.
"I feel like I'm just here to work, rather than to socialize," Gonzalez says.
These new obstacles hybrid learning has created has proven to be more difficult than previous years, and harder on student mental health. Social distancing has also taken a major toll on students like Michel Gonzalez.
"I feel that nobody wants to be around anyone anymore," Gonzalez says, "I don't feel connections with my classmates."
Overall, this year is nothing like we have ever seen before. The obstacles are new every day and challenge students in a more difficult way. While we are adjusting to our new lives in the Covid-19 pandemic; we also need to keep prioritizing things like our mental health.