Orange Is The New Gray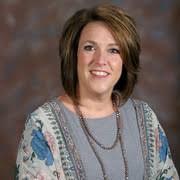 It's that time of the year for Lenoir City High School Girls Basketball. As the girls start conditioning before they take on the year they got a new addition to the team. Not a team member but a new assistant coach, Rachel Gray.
Mrs. Gray played basketball at Lenoir City High school and as well was the head coach of the middle school team for 13 years.
"I played basketball when I was in high school, and I actually played here at LCHS – I love the game and look forward to sharing that love with the girls and hope they love it too," said Gray.
Gray loves many things about being the new coach.
"Just seeing them gain success and learn new skills," Gray said.
Coach Gray isn't the only one happy to be a part of the LCHS basketball team, the girls are also ecstatic and happy to have her as a new addition and asset.
"I think she always has our best interest at heart and keep us motivated – she's always there whenever we do pointers and sometimes runs the miles with us," said Perry Moore (10).
For many of the girls she's a supporter and a motivator.
"She's a good coach and always pushes us to our limits, always makes us practice in a fun environment and makes jokes but at the same bringing a tough attitude which in turn makes us better," said Ciara Uphoff (12).
Overall, Coach Gray has been a great addition to the girls basketball team who creates an energetic yet tough atmosphere.